Consumption proposes a healthy shopping basket to limit prices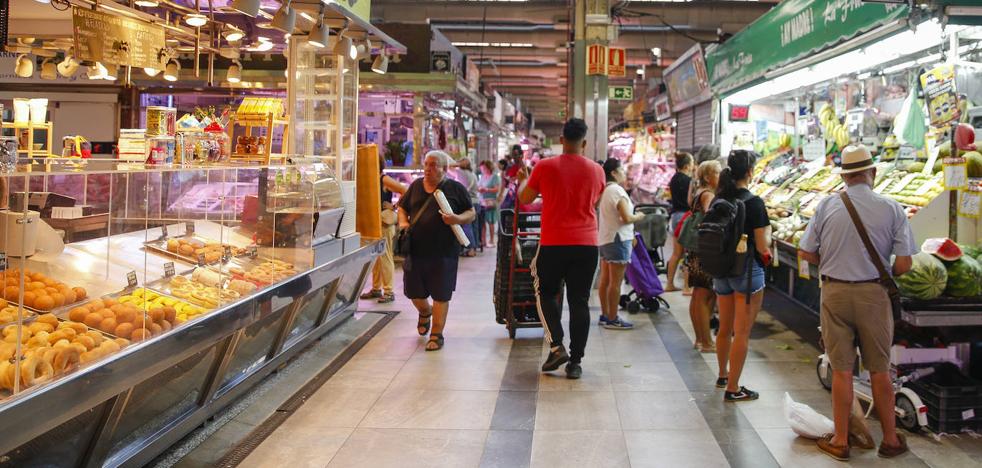 It recommends that supermarkets include free-range eggs, poultry, rabbit and vegetables and avoid prepared dishes
The Ministry of Consumption transfers this Friday to food distributors interested in preparing food baskets with moderate prices a guide of essential products "nutritionally quality, healthy and sustainable". The Ministry proposes a shopping list with free-range eggs, poultry, rabbit, vegetables and no prepared dishes, and advises steaming, using the pot and the microwave to promote energy savings in the kitchen.
The guide lists the products that the Spanish Agency for Food Safety and Nutrition (AESAN) considers to be a priority for healthy and affordable eating and is sent to distributors days after the controversy caused by the shopping cart created by one of the main groups in the food sector in which there were no fresh products.
In the selection, the recommendations of the scientific committee of the agency have been taken into account both for the distribution of the products in the three daily meals (breakfast, lunch and dinner, also contemplating the possibility of using some of them as a snack), and in the mode of consumption, to complete a nutritionally balanced daily intake by healthy food groups.
The proposal of essential products in the shopping list includes recommendations for the following food groups: vegetables, potatoes and other tubers and proteins. This last group includes legumes, nuts, oily fish, eggs, preferably from free-range chickens, and meat, preferably poultry and rabbit. Prepared dishes must have a reduced presence in the shopping cart and tap water as a drink.
For a healthy diet, it is recommended that 50 percent of the diet be made up of fruits and vegetables, 25 percent of cereals, preferably whole grains, and 25 percent of proteins. Regarding the frequency of these foods, the guide includes the consumption of fruits and vegetables four times a day; cereals at breakfast, lunch, snack and dinner and potatoes at the central meals of the day. Regarding proteins, it depends on whether they are of vegetable or animal origin. Thus, nuts are recommended for any of the day's meals, while meat, eggs and fish are recommended for lunch and dinner.
The recommendations also include tips for preparing food taking into account the "high cost of energy". Thus, preparation by cooking or steaming and the use of microwaves and pots are recommended from the point of view of energy consumption of household appliances. It is also recommended, in this sense, to prepare large quantities that are frozen and consumed later, according to the guide.