Consumer confidence worsens in September to 2012 lows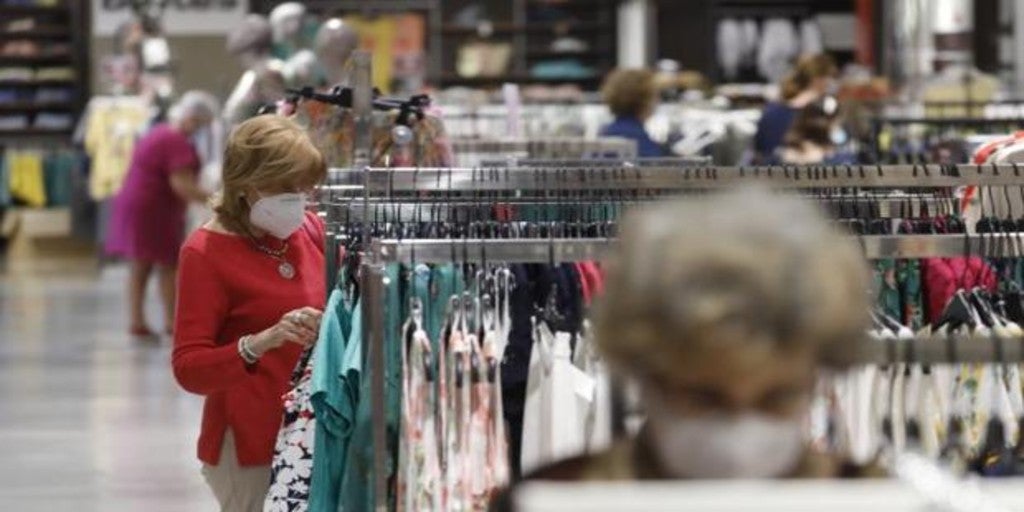 MADRID
Updated:
save

The consumer confidence it fell back in September to levels not seen in Spain since the previous economic crisis. This indicator worsened in the ninth month of the year and exceeded the lows set in April in full alarm until reaching thresholds similar to those of the worst moments of 2012 and 2008.
According to the Consumer Confidence Indicator (ICC) published this Monday by the Center for Sociological Research (CIS), this stood at 49.5 points in September, 0.4 below the data of the previous month, with worse valuations, of expectations for the future and, above all, of the current situation.
Specifically, the current situation indicator stood at 29.2 points in September, five tenths less than in August, while the expectations indicator fell to 69.7 points.
Since February, consumer confidence has fallen by 42.3%, with losses of 61.5% for the current situation index and 26.9% for expectations. With these evolutions, the index is situated in figures very similar to those obtained in 2012 and the first months of 2013 and also to those that occurred in 2008 and early 2009, "the lowest values ​​of the series so far", far of the 100 points, which mark the beginning of what can be considered a positive perception.
The CIS points out that the September index "continues to pick up a special and atypical context due to the global crisis caused by the Covid-19 virus" and details that the fieldwork for this month was carried out from 21 to 28, "in the phase of a new normality and with expectations that continue to be conditioned by the existing climate of uncertainty.
Regarding expectations, the evaluation of the economic evolution in the immediate future decreased 2.7 points and that of the labor market, 1.9 points; while that of households increased by 3.4 points.
The evolution of consumer expectations regarding consumption and savings opportunities also decreased in September, while fears of inflation and a future rise in interest rates increased.
In their responses, more than half of those surveyed (56.2%) affirmed that it arrives just at the end of the month and 41.2% assured that the economic situation of their home had worsened in the last six months, while only 7.6% saw it better.
23.9% of Spaniards stated that they have more people in their environment unemployed than half a year ago and 88.5% found it more difficult to find a job