Construction costs grow 13% due to the rise in raw materials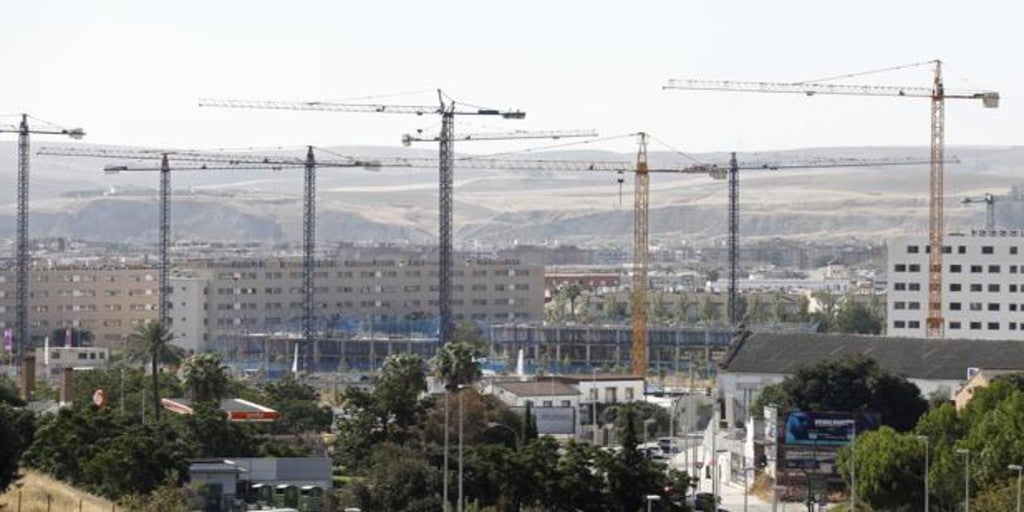 Madrid
Updated:
Keep

Construction is facing rising costs just as the economic recovery begins to become a reality. A slowdown that can affect the supply of new homes. This is what the construction company ACR reveals in its latest report, in which it indicates that the costs of residential construction have increased in September by 13.5% year-on-year, a percentage that contrasts with the 1.7% drop registered just a year ago.
The increase is explained, above all, by the rise in prices in the raw materials market. Steel is one of the most expensive materials, with a rise of 35% in nine months, which in practice causes the cost of building a structure to be 28% higher today, according to ACR. To this must be added other increases, such as foundations (23.5%), wood carpentry (18.3%), painting (9.5%) or glass (8.9%).
The truth is that not only
construction it is suffering from the rising cost of raw materials. The pronounced rebound in demand has been coupled with a supply that is still limited by the impact of the pandemic. In practice, this is straining the supply chain around the world.
In addition to raw materials, the sector is being affected by the lack of labor. A problem that comes from afar and that, according to ACR, will limit the production of new homes in Spain this year. "There is demand for the purchase of 140,000 homes a year, but the sector is only capable of producing at a rate of between 80,000 and 90,000 units a year, which will continue to drive up prices," he explained yesterday in the presentation of the report. the CEO of ACR, Michel Elizalde.
Lack of supply
The lack of supply in the new housing market, especially in large cities such as Madrid and Barcelona, has caused a pronounced rise in prices in recent months. According to the latest figures from the INE, the price of new homes rose by 6% during the second quarter, which is the highest increase since the end of 2019.
Beyond the cost of construction, ACR yesterday presented the results of last year, when it obtained a profit before tax (BAI) of 3.3 million euros, 54% more than in 2019. Sales for 2020 rose by 45 , 7%, to 243 million euros, and the portfolio stood at 254 million at the end of the year. The company defended yesterday that its objective is to stay at that size, in which they feel "very comfortable", according to Elizalde, in order to focus on their "commitment to industrialization."