Constellation of soccer stars at a golf tournament in Mallorca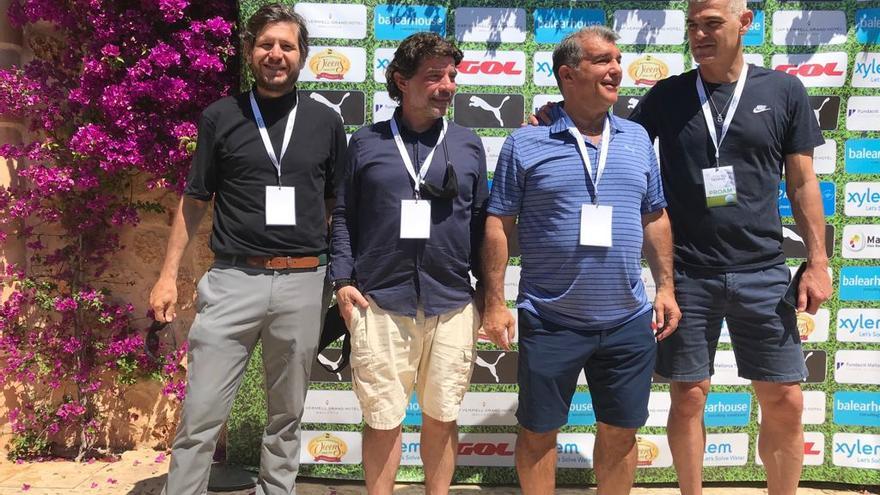 The Pula Golf de Son Servera is from today until Wednesday 9 the epicenter of the football world, gathering old glories and current personalities of the football world. With the Manchester City manager Pep Guardiola as godfather, today the Legends Trophy, tournament that celebrates its third edition. In addition to the Sampedor coach, the president of Barcelona has attended Joan Laporta, the football director of the Blaugrana club Mateu alemany, the former UEFA president Michel Platini or ex-footballers like Aritz Aduriz, Miquel Àngel Nadal, Cristian Panucci or Albert Riera.
The first day, which takes place throughout the morning, is about a Pro-Am that brings together ex-footballers with professional golfers. The next two will only feature the stars of the football world. In an event with strict sanitary measures, forcing all those attending the venue to carry out a antigen test To rule out a contagion by covid, Guardiola has acted as godfather and has been wet in all the current affairs of Barcelona and Manchester City.
"It has been a very difficult year for all the teams, Koeman deserves one more year, with an audience in the stadium, Barça fell at the end in the League, won the Cup, with the defense of 5 that in attack was almost a 3-4-3 played at times the best football in Spain ", he has assured before the numerous media. Catalan has acknowledged that "I have spoken with Laporta, I have seen him very convinced of the decision he has made with Koeman".
The Manchester City manager has had words of praise for Mallorca for their promotion to First Division: "Congratulations on the promotion. Going up is the hardest thing there is. Staying is easier. Hopefully they can have stability. It is very good for Mallorca. This land is very beautiful and having a team in the First Division is very good. "
"I agreed with him playing here. I have seen him very satisfied with his new stage. SI am sure that he will do an extraordinary job as when he was at Mallorca and Valencia", he explained about Alemany's new role in the Barcelona board of directors.