Conjured for Glory – The Province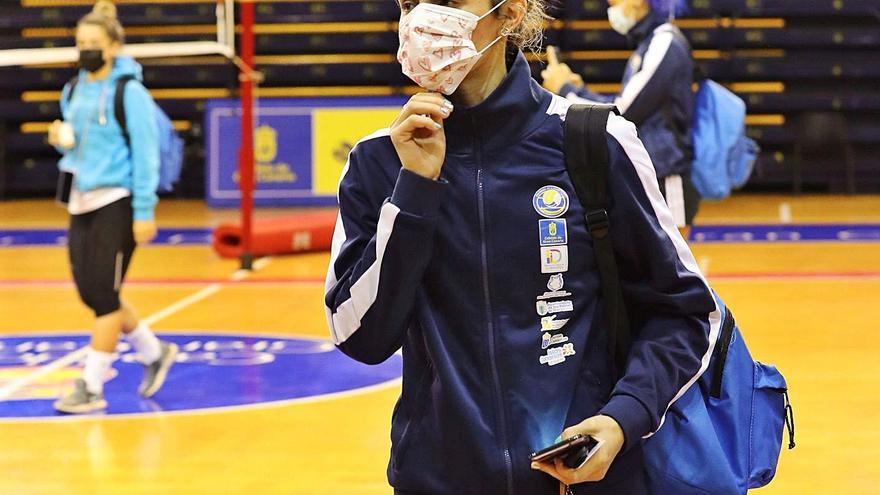 Saray Manzano, captain of CV CCO 7 Palmas, believes that getting the victory this Sunday in Tenerife against Sanaya Libby's La Laguna "depends only on us and no one else." The player from Gran Canaria, regarding the first duel of the semi-final series of the Ibedrola volleyball league, emphasizes that "it is going to be a very tough game, just like it was in the Queen's Cup and in the regular league."
The team arrives "well, strong and in very good condition," said the islander, to recall that the Olímpico has been off for two weeks after the last match of the competition, which has served "to improve its weak points and strengthen its strong points ", in addition to" to rest and that the head returns to its place and recovers the calm ".
In this sense, Pascual Saurín's players have reinforced "some points related to the tactical aspect in which they failed" and today, in the opinion of Saray Manzano, although "they are not perfect, they have improved it and it is something in which that they will fail less ".
However, "as in all matches, we depend on ourselves and on no one else," said the captain, who hopes to find this Sunday in Tenerife "a very strong and motivated rival after having won the pass to the semifinals."
For her part, Victoria Foucher, French opponent of the CCO / Palmas, explained that "she is in a hurry to play" after these "tough weeks without competition".
With her, the libero of the team, Alba Sánchez, who assured that the Gran Canaria team has been "working and training a lot" and "arrives well and prepared" for this appointment, in addition to "eager" to play the game after weeks. stop.
"We really want to and we're going for everything," said the Extremaduran player, who also pointed out that all the matches this season against Sanaya Libby's La Laguna, two in the league and one in the Queen's Cup, were "very tough" and that this semifinal will be too.
For Sánchez, the key to winning will also be that the CCO 7 Palmas players "trust their work" and give "everything to be able to win" and continue in the fight for the league title.
For his part, Pascual Saurín, the Olympic head coach, stressed that his team is "psyched and focused" to face Sanaya Libby's La Laguna this Sunday. "The team arrives well," he assures. Despite having not competed for more than two weeks, by directly accessing the semifinals after finishing second in the regular season of the Iberdrola League, the former national selector affirms that his players have been "training at a good pace and with good intensity", for what he hopes that the stop does not affect them.
Regarding his rival, Pascual Saurín considers that the Tenerife team "is a very good team." "In the quarter-finals he had to reach the third game to overcome it, but it is a team with a lot of potential, very well worked and with quite good things, especially in blocking-defense, something with which they put difficulties for many rivals, "he explains.
In turn, the CCO 7 Palmas coach assures that the yellow squad has been working during these weeks "knowing what they are going to face."