Congress will debate on Tuesday the increase in police officers at airport controls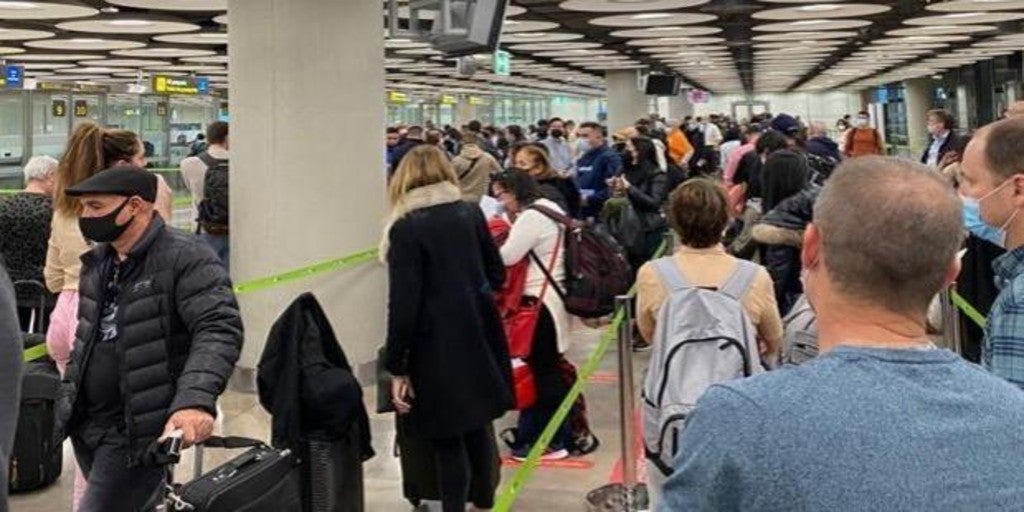 William GinesFOLLOW, CONTINUEMadrid Updated: 03/11/2022 01:34h
Keep
Related news
The Congress of Deputies will address next Tuesday the possible
increase in police officers at passport controls at the main Spanish airports. A measure that the airline sector sees as essential to alleviate the queues and delays that have been experienced in recent months at the passport turnstiles for non-EU citizens at large tourist aerodromes. According to the airlines, the situation can be complicated with the arrival of summer, which would damage "the international image of Spain."
The Popular Party took this matter to
the Lower House, where he presented a non-law proposal to increase "as a matter of urgency" the staffing of the National Police in these infrastructures. As reported by ABC, 6,000 international passengers lost their flight between the last three weeks of October and the first week of November at the Adolfo Suárez Madrid-Barajas airport.
The non-law proposal explained that long queues are taking place at the airports with the highest density of international traffic with the consequent loss of flights in Alicante, Seville, Ibiza, Tenerife Sur and Malaga, in addition to Madrid. In fact, sources from the airline sector explain that the situation was especially complicated at Canarian airports at the end of the year, since the high season in that region begins in October.
The president of the Association of Air Lines (ALA), Javier Gándara, explains to this newspaper that the situation began to get complicated in these controls with the departure of the United Kingdom from the European Union, which in practice has caused tourists to of this country become considered non-community. "We have been warning for some time that there was a problem with traffic jams," says Gándara.
From ALA they explain that these processes are expected to be automated, but the change would not arrive, at least, until September. The main fear of the sector is that the lack of personnel in passport controls for non-EU citizens "generates a collapse this summer, when it is expected that
more seats are offered than in 2019». This, according to Gándara, "can damage the image of Spain and end up in British tabloid newspapers, which in practice would affect the arrival of these tourists."