Congress approves investigating ecclesial pedophilia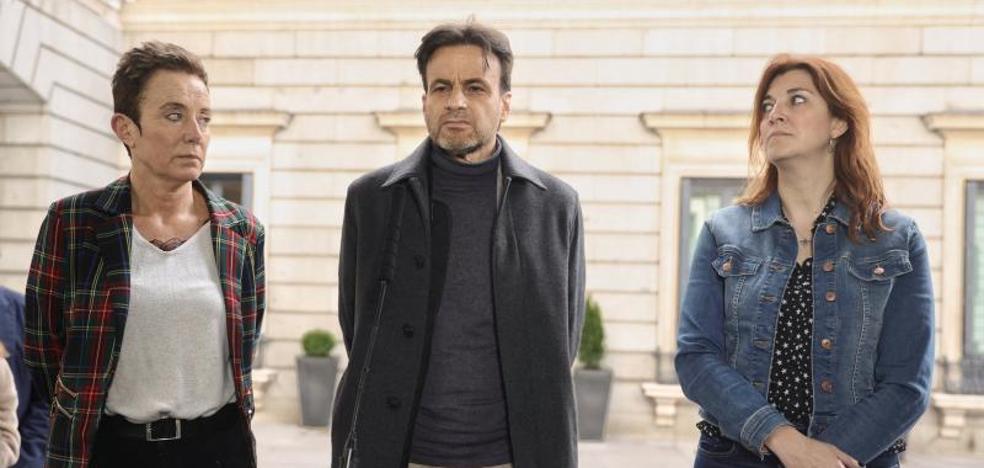 Podemos and PSOE reach an agreement so that the Catholic hierarchy does not elude the requirements of the investigative body
The Catholic Church must submit to the scrutiny of the Ombudsman, who will investigate clerical pederasty. It will be the institution directed by Ángel Gabilondo that will lead the investigations of experts on the matter. At the same time, the Catholic hierarchy and representatives of religious orders will not be able to avoid testifying, while the victims who wish to do so may appear before the Congress of Deputies. Podemos, ERC and Bildu announced that they will support the PSOE and PNV proposal.
With 283 votes in favor, 51 against and two abstentions, the Congress of Deputies gave the green light to a non-law proposal from the PSOE and the PNV, which achieved the adhesion of United We Can, ERC and EH Bildu, in addition to the PP, which it had traditionally opposed this type of initiative. Vox was the only party that rejected the project. In the end, the groups to the left of the PSOE have agreed to the agreement after it was guaranteed that the victims who want it can appear in parliament. Although it does not appear in the letter of the agreement, greater power will be given to the investigative body with legal and executive powers that make this entity a truth commission.
With this initiative, Spain follows in the footsteps of Germany, France, Portugal, Poland, Belgium and Australia, countries that have investigated sexual assaults perpetrated by the clergy.
Front opposition of Vox

The force most hostile to the idea of ​​setting up an investigative commission is Vox, which sees the initiative as an attack on the Catholic Church, and compares the project to the law of historical memory.
The jurists who form part of the future commission will make legislative recommendations to prevent the violation of human rights within the ecclesial institution from repeating itself.
In the wake of events, the Spanish Episcopal Conference has commissioned the Cremades & Calvo Sotelo law firm to carry out an audit to clarify the facts. It does so after opening care offices for dependent victims of the dioceses whose results have been very meager. "We will go to the bottom. Until the whole truth comes out, "said the president of the firm, Javier Cremades. The leaders of the office assure that their work will be inspired by the modem French investigation, which put the number of victims at 216,000.