Confinement exacerbates cognitive decline in Alzheimer's patients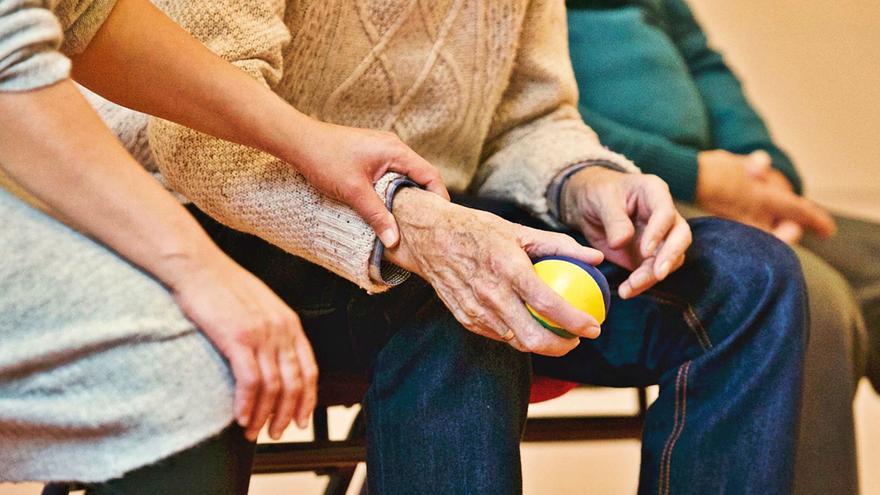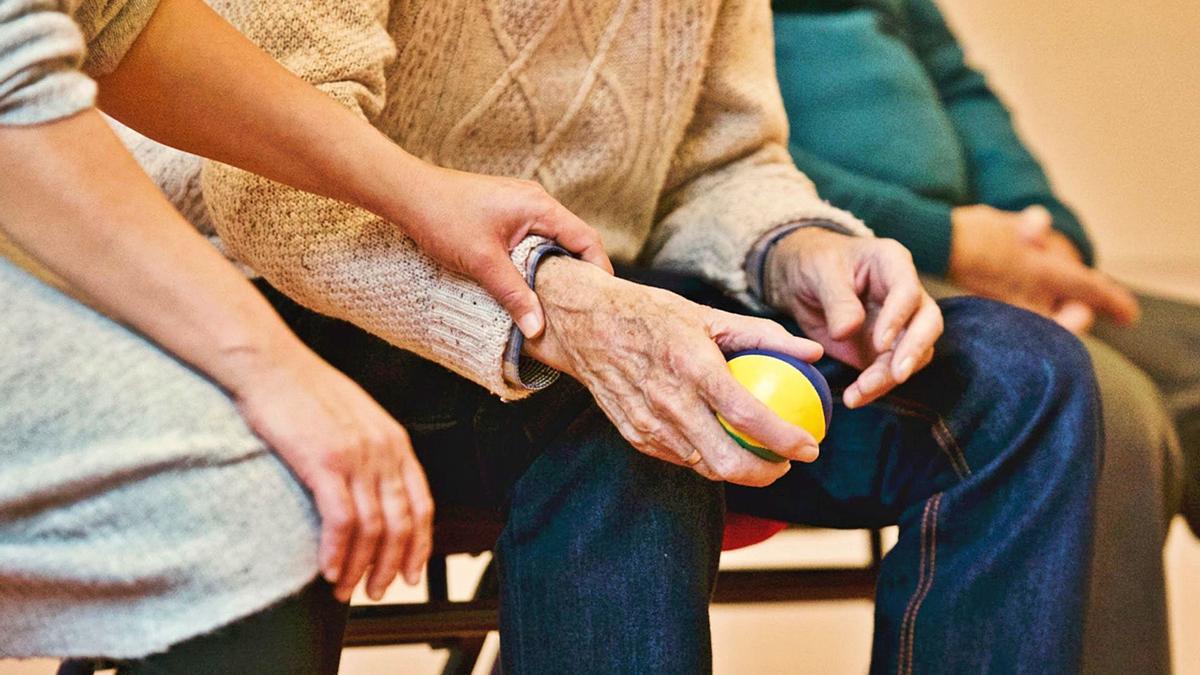 Lately, one of the phrases that Dr. María del Carmen Pérez Vieitez claims to hear most in her consultation at the University Hospital of Gran Canaria Doctor Negrín where she attends to people with dementia and their families is: "I was more or less well until confinement, which then It started to...". And is that according to the neurologist, the pandemic "has been especially complicated" for people with neurodegenerative diseases such as Alzheimer's, who have seen their cognitive deterioration worsened in recent months due to the health situation. Age is a determining risk factor for this group. But so have the isolation or the changes introduced in the new normal before which these patients have to start from scratch every day.
"For them, routines are important and if they change abruptly, it is difficult for them to adapt, in addition to having to remember why they do it," Pérez Vieitez explained yesterday, when World Alzheimer's Day was celebrated. To this must be added that the security measures adopted during the state of alarm have also led to "social and family isolation", as pointed out by the head of Neurology at the José Molina Orosa Hospital in Lanzarote and a member of the Spanish Society of Neurology (SEN), Pablo Eguia, which has resulted in a decrease in cognitive stimuli and physical activity, vital to slow the progression of the disease.
New cases in the light
A fact that, according to both professionals, has brought with it "the worsening of both higher functions and motor skills" of these patients. In many cases, the Negrín neurologist also said that "behavioral disorders" typical of a disease that generates "alterations in perspective, hallucinations or delusions have worsened." Likewise, Eguia has detected in recent months that confinement "has brought to light many people with cognitive impairment."
There are no official data in this regard, but for these two professionals the damage that the pandemic has caused in this collection is undeniable. "The problem is that nothing else could be done because they are mostly elderly people and, therefore, with a high risk of contagion of the virus and that is why it was necessary to prevent Covid-19 from entering residences, day centers and homes ", says the head of neurology at the Lanzarote hospital. And it is that according to the data offered by the Ministry of Health, in the first wave the coronavirus had a fatality of 14% among septuagenarians and 21% in octogenarians.
That is why "they had to be protected and unfortunately this has come at a price," says Eguia, alluding to the aftermath of the health crisis, which has not only had negative consequences for Alzheimer's patients. Their family members have also had to deal with a situation that, in many cases, meant not being able to see their loved ones with the repercussions this had for them on a cognitive level. In others, such as that of José Ramón Batista Martín and his mother, caregivers had to learn to live with daily changes.
"The important thing for me was to prevent her from seeing me as the culprit of the situation," says Batista. Her 77-year-old mother has been fighting for two years against the neurodegenerative disease that she does not finish accepting. So much so that her son has had to juggle her acceptance of receiving the therapy offered to her in her own home from the Tita Gil Day Center of the Canary Alzheimer Association until the state of alarm was decreed. During the time that the confinement lasted, it was José Ramón who was in charge of "keeping her physically and cognitively active" through memory games, patience and affection.
A hard work that has gone through to get him to put on the mask or not to touch anything or anyone. "At the beginning it was difficult for her because she is very conceited, but I think that when she sees that everyone wears it at the end, she puts it on, but she doesn't know why. That is why every day I have to put the news to her and explain that there is a virus, "said the young man who also had to adapt his mother's needs to the different phases. "She was used to going out for a walk every day with a friend, so when we were confined for many days she would dress, put on her bag and go up on the roof to walk. When we were able to leave it was another problem because due to her age we had to adjust to a schedule, but she did not understand it and wanted to leave earlier, as she did before, so I was going with her and if they had stopped us I would have had to explain what What happens".
Given this, Batista does not deny the physical and emotional wear that has accumulated since the beginning of the pandemic, although he assured that "there is no other option but to adapt." Even so, as a family member, she considers it important that stories like her and her mother's are known. A reality that affects some 800,000 people throughout the country, according to SEN calculations, and that professionals and loved ones would like to see more visibility. According to the data offered by the SEN during World Alzheimer's Day, this disease neurological disease, which is the leading cause of disability and affects more than 40 million people worldwide, some 800,000 of them in Spain. In fact, the country is one of the nations with the highest proportion of Alzheimer's cases among the population over 60 years of age, since 5% of people over 65 suffer from Alzheimer's and in those over 90 the percentage increases to 40%. Age is the main risk factor for developing this disease, and due to the longer life expectancy of women, its prevalence is currently three times higher in women than in men. As a consequence of aging, the prevalence of dementia due to this disease is expected to double in the next 20 years. | LP / DLP