Confined classrooms decrease after the implementation of the new protocol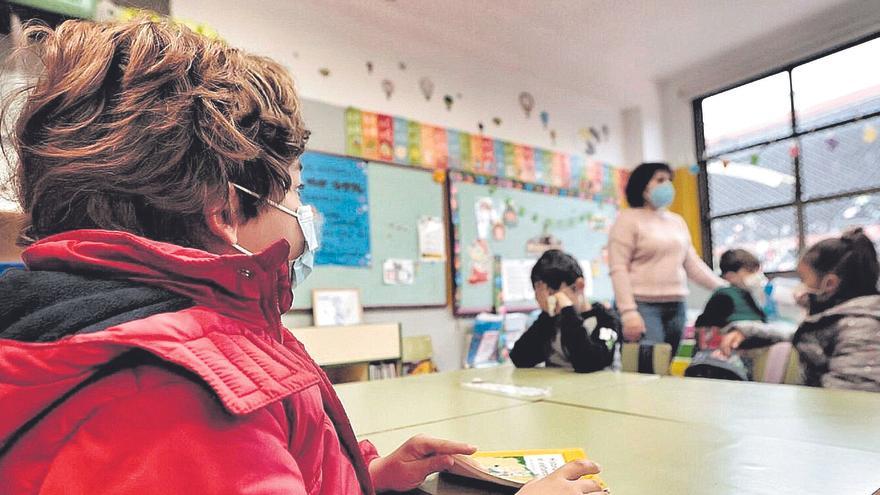 Confined classrooms in the Canary Islands decrease this week, at a time when the epidemiological data of the pandemic by coronavirus They seem to stabilize. And the situation in educational centers does not escape this standardization, which is reflected little by little in the figures compiled by the Ministry of Education of the Government of the Canary Islands. On Monday, 113 classrooms were confined in the Archipelago, of the total of 16,911 existing groups. This represents 0.6%, a significantly lower figure than that registered last Friday, when there were 171 groups and 1% of confined classrooms.
Behind the noticeable increase in confined classrooms the days after the return from the Christmas holidays, the situation improves little by little descending until reaching figures similar to those that have been repeated during the last course, the first totally face-to-face since the beginning of the pandemic -and before the irruption of the omicron variant-, since in the Canary Islands it is usual for the percentage of confined classes to have fluctuated between 0.2 and 0.6%. The decrease in the number of confined groups is not only due to the slowdown in the number of infections, but also to the entry into force of the new action guide in the event of the appearance of covid cases in schools. This new document now makes it very difficult for all the factors to be met to have to confine an entire class, since more than five positives have to be produced or 20% of the students in a class are affected, and even in that In this case, students who have the complete vaccination schedule will be exempt from quarantine and will continue to attend school.
In the Canary Islands, on Monday there were a total of 12,798 positive students for covid. This represents 3.7% of the total of 337,810 students, 0.1% less than on Friday. For its part, the positive teaching staff amounts to 1,578, out of a total of 31,265 teachers (5%). On Friday, the infected teachers were 1,606, which meant 5.1%.
The Minister of Education of the Government of the Canary Islands, Manuela Armas, already advanced last week that it was foreseeable that the number of infections in educational centers would slow down in the remainder of the month because "we are on the plateau of the wave and we hope that from now on we will begin to experience a decrease in the number of cases and the situation, therefore, will also improve in educational centers", he said then.