Confemetal warns of the lack of welders and turners, but also of digital professionals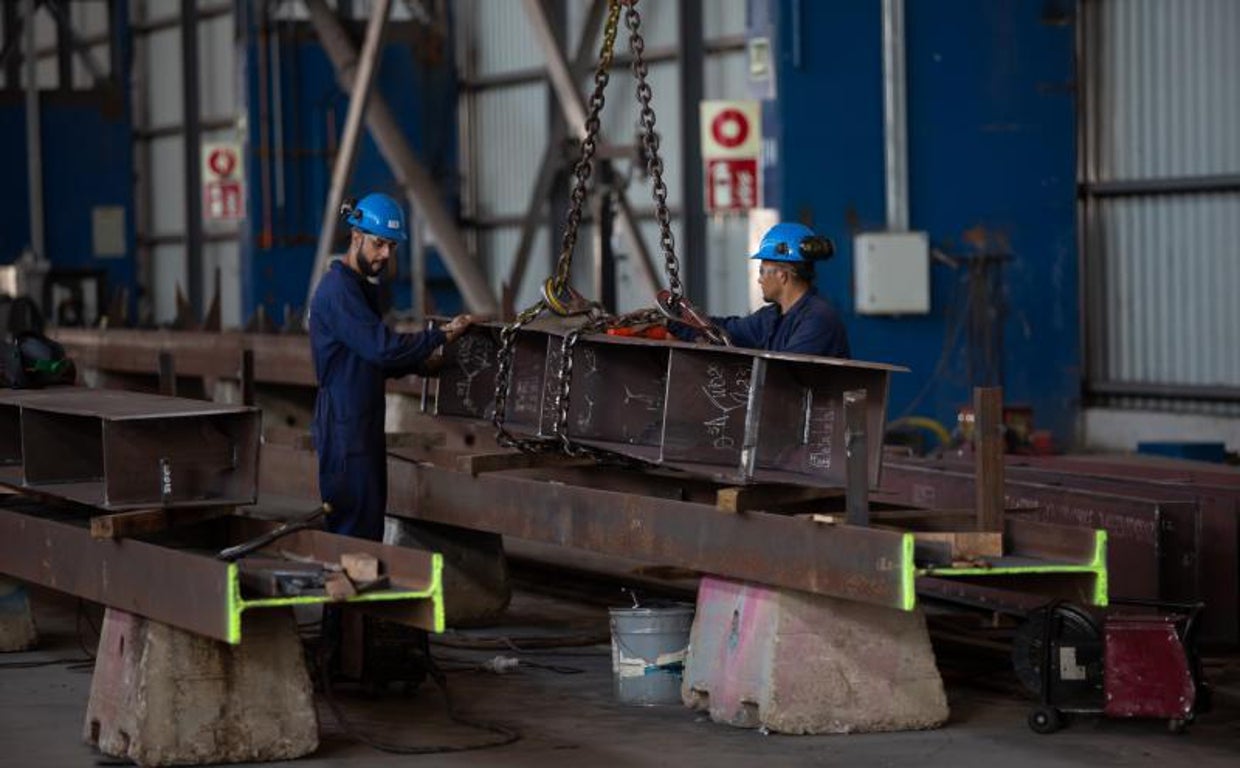 The companies in the sector warn of the difficulty in finding traditional metal workers such as welders and turners, but also the scarcity of profiles with digital skills. Confemetal warns in its latest economic situation bulletin of the lack of qualified professionals to fill all the jobs that the Spanish economy could generate.
"Far from the salary argument, especially in the industrial sector, the problem of lack of training and qualification is limiting, and will continue to do so, the growth of activity, and the productivity and competitiveness of our economy," he warns.
In the case of industry, services and commerce in the metal sector, employers warn that not all positions of personnel trained in traditional professions and in specialties such as turning, milling, tooling, machining, welding, etc. are being filled. boiler and foundry, among others.
But it also detects a lack of professionals in product design, digitization, 3D technologies, supply chain management, process control, trials and tests, environmental and energy management, safety, corrective and predictive maintenance, data management, quality, automation and robotics.
There is also a lack of professionals in the activities of installation of water, electricity, heating, thermal and acoustic insulation, telecommunications, recycling and energy, especially renewables.
«If they had a wide range of qualified personnel, metal companies could cover jobs and create others. It is not uncommon for some business projects in the metal industry and services to be downsized or shelved due to a shortage of qualified staff", he stresses.
At the same time, the lack of qualified personnel is "strongly" limiting innovation and the incorporation of new technologies into the activity, "harming productivity and global competitiveness that technological advances, globalization and the elimination of borders demand of the economy Spanish", according to Confemetal.
The employers of the metal have demanded to improve training to gain productivity, competitiveness and efficiency, to help improve employability and professional development and to raise pay and improve safety and health at work.
With all this, he considers that industrial jobs would become more attractive, especially for young people and women whose incorporation into this sector "should be favored and accelerated."
"In recent years, the deterioration of the continuous, professional and employment training systems has had a very negative impact on one of the main competitive factors in the industry, such as the qualification, skill and technical training of the personnel," he denounces .
Thus, Confemetal defends that "dignifying and giving prestige" to regulated professional training with training policies that facilitate approximation to the jobs offered by the industry is "essential" so that the employment incubator that the sector can offer allows the incorporation of the new generations.