Concha Velasco will leave her farewell tour of theaters in Logroño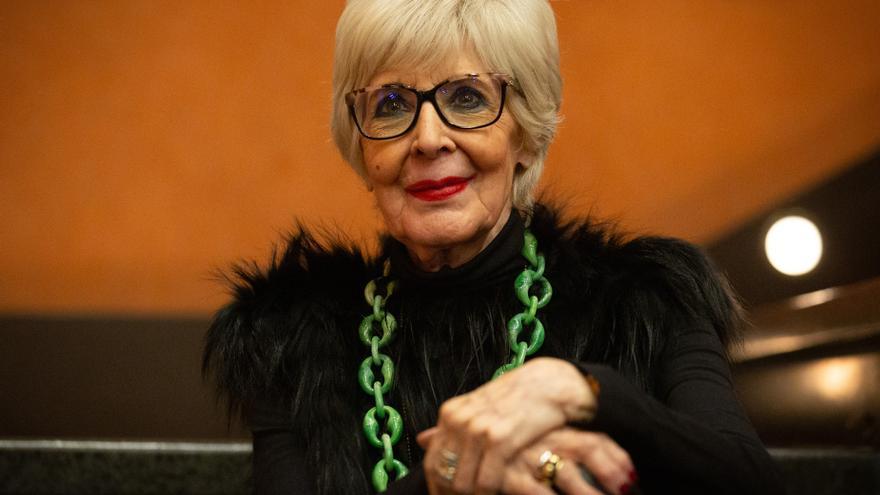 Concha Velasco has announced, through the production company of the theatrical work 'María's room', that she is leaving the tour with which she says goodbye to the theaters, as she herself had announced a few days ago at the end of the performance in the Calderón Theater in Valladolid.
"Pentación Espectáculos and Concha Velasco have agreed, at the request of the actress and by mutual agreement, to terminate the tour of 'María's room' with the performances that will take place on days September 20 and 21 at the Breton Theater in Logroño ", have stated in a statement.
The representative of the actress has explained to Efe that "there are no health reasons" in suspension. "She herself announced her farewell a few days ago. She will continue with already committed collaborations, but taking into account her age she cannot be in Madrid and in a few days at the other end of Spain."
On 'Mary's room', of which her son Manuel is the author, Concha Velasco (Valladolid, 1939) plays a famous writer, Isabel Chacón, who takes the name of her aunt and the surname of her mother, who suffers from agoraphobia and lives secluded in an attic of the It doesn't move until a fire forces the building to be evacuated.
"Of all the characters that I have played," he said, "is the one that has the least to do with me," the actress told EFE a few months ago.
'María's room', directed by José Carlos Plaza, has made 144 performances since its premiere on August 19, 2020 At the Victoria Eugenia Theater in Donosti, it has toured 25 locations and has been seen by 31,393 spectators (in the absence of counting those who attend the last two performances), they explain from Pentación.
On Madrid the season started in the Reina Victoria Theater in October 2020 and continued until January 2021. The tour began in Valencia and then resumed the performances in Barcelona.