Concha Velasco discovers who is the biological father of her first child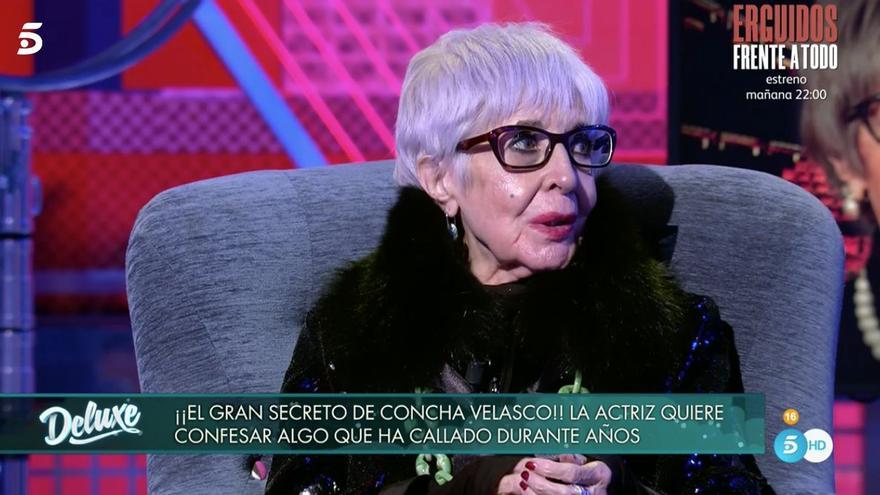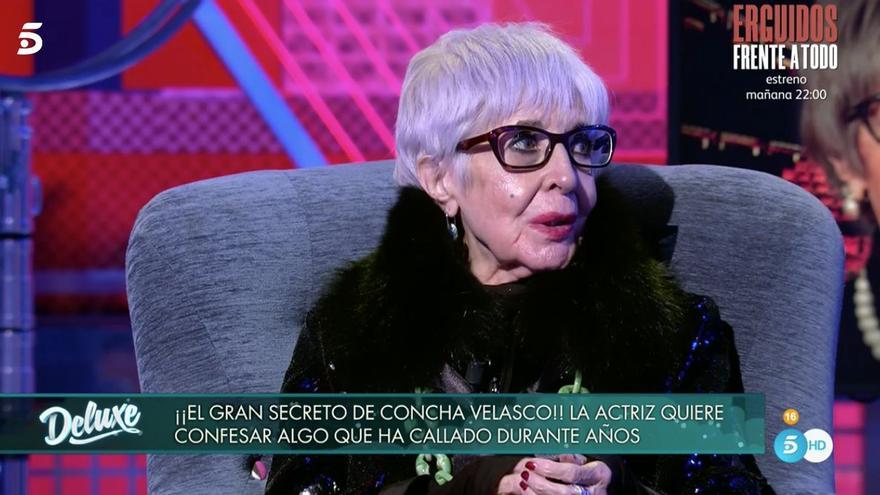 On Saturday night, Concha Velasco was one of the star guests of 'Sábado Deluxe' and her statements lived up to expectations. The actress revealed in the Telecinco program the name of the biological father of his son Manuel.
With a Jorge Javier who did not believe what the guest was telling, she assured: "It is sad news. The last day I was in the theater, January 24, the biological father of my son Manuel passed away. It was the cinematographic operator Fernando Arribas ".
After this shocking confession, Velasco wanted to clarify that "I was very in love with Fernando, but he was married at the time, when we were shooting 'The Long Vacation of '36'. She was so madly in love that I told her to get married. Given this, he told me that he could not get married because he was a married man, and it made me feel terrible. "After this, he affirmed that they had spent the last four Christmas Eve together and that at the time he did not tell Arribas about the pregnancy.
Concha also acknowledged that she thought about having an abortion, "but I didn't." After taking the relevant tests, he decided to have it, although it was not easy because "he was doing 'Provisional freedom' in Barcelona, ​​and on the set I fainted a lot".
When the program showed her a picture of her with Fernando and her son, she looked away, assuring that I miss him a lot". He also wanted to clarify how the process of having his son was. "I gathered my parents and told them that I was going to have a child, and nothing happened because I was a single mother. I met Paco Marsó, who decided that the child was his. It was a few years ago when I told Manuel that his father biologist was Fernando Arribas ".