Concha Velasco: "At my age, what I need is to be loved"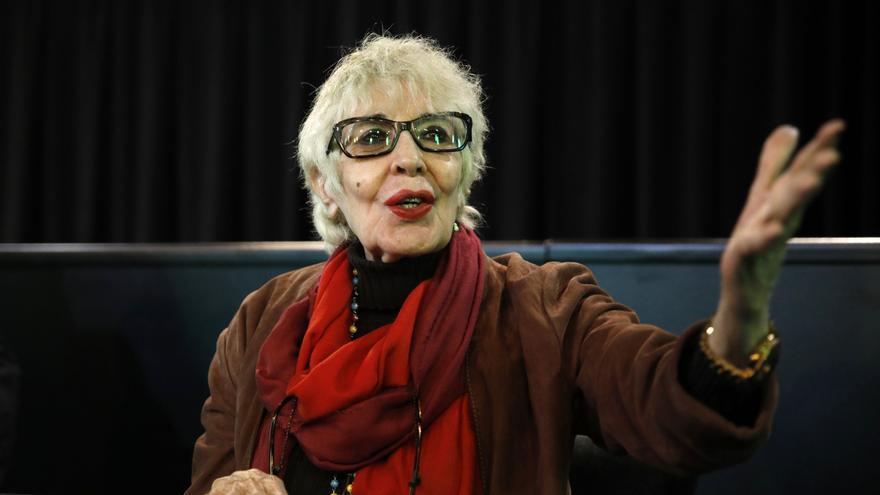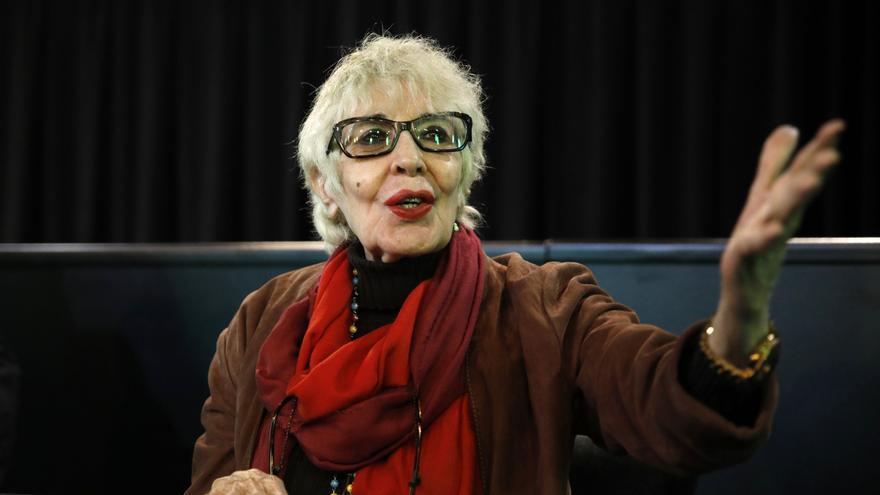 Recent times have been difficult for everyone, also for Concha Velasco, who has overcome a fall and has contracted covid, but the 81-year-old actress is fireproof and, already recovered, next Wednesday premieres'Maria's room'at the Goya Theater in Barcelona, a place where you know dear.
"At my age, what I need is to be loved and hugged," said the interpreter this Monday. That's why I go to theaters like this one, which is my home. "
'María's room' is a dramatic monologue about loneliness, written by his son Manuel M. Velasco and directed by Carlos Plaza, which premiered last September and has been a season at the Reina Victoria Theater in Madrid.
"You cannot miss it because it may be the last work I do", he said, with a smile on his lips, to his audience in Barcelona.
The actress knows that at her age any play can be the last but, far from feeling offended when asked about retirement, she takes the opportunity to promote her work: "I'm a little older, but the show is wonderful", he insists.
On this occasion, the actress plays Isabel Chacón, a prestigious writer who has been locked in her apartment for 43 years due to agoraphobia and who, when a fire breaks out in her building, is unable to leave the house.
While the neighbors are evicting, she, from the 47th floor where she lives, is making important decisions, while facing with humor the fears and traumas that have led her to this crossroads.
"It is not the work of a woman sitting on a chair and accompanied by a canary -he jokes-, it is much more than that."Although she acknowledges that sitting all the time helps her, because the fall she suffered during the pandemic has reduced her mobility." There is no need to be ashamed – she adds – there are great actors who have worked in wheelchairs.
"María's room" is Concha Velasco's second collaboration with her son, after recently starring in "El funeral", which ended its tour in March 2020, and in turn it is the sixth time that the actress has been at orders from Carlos Plaza, after hits like "Carmen, Carmen", "Hello Dolly!" or "Hécuba" at the Mérida International Classical Theater Festival.
"I have done everything – he assured -. I have the most important race in Spain. I have all the prizes!".
"I have been 'Berlanga girl', 'Pedro Olea girl' and I have not been 'Almodóvar girl' because when he proposed to me 'What have I done to deserve this?' I was working on another play, and he does not forgive me for that, but he is still a director I admire, "he recalled.
Perhaps Concha Velasco still has time to be 'Almodóvar girl', because she is not lacking in the desire to work: "I would like to reinterpret 'What I want is to dance', with that beautiful song that says' here I am, I am not I'm leaving, "he sung.
"I would also like them to make a documentary for me, like the one so beautiful they have made for Pedro Olea called 'Olea … higher!", He proposes.
"I have many things to tell -he defends-: beautiful things, like the awards, and darker things, like my season in Morocco"And also thousands of anecdotes, like the one she told today about her casting with Berlanga, a meeting that is better told by herself, which is still the one that has the most grace.