Concern for tennis player Shuai Peng, disappeared in China after reporting sexual abuse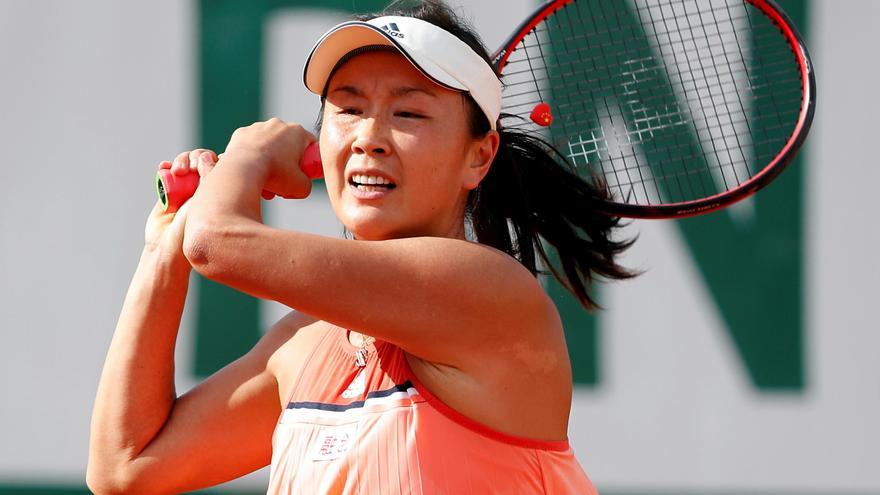 The president of the WTASteve Simon expressed his "growing concern"for the safety of the Chinese tennis player Peng shuai after the state television CGTN broadcast an alleged letter from her in which she said she was "fine."
Peng reported earlier this month having been sexually assaulted by a former deputy prime minister from her country and since then there has been no news of her.
According to an alleged email from Peng addressed to Simon – which CGTN released today on its Twitter-, the tennis player would be "well and resting".
"I'm not missing. The allegations of sexual abuse are not true. I am resting at home and I am fine. Thank you for your concern, "says the letter.
Simon indicated today in a statement that the alleged letter released by the CGTN does nothing but "grow" your worries on Peng's safety and whereabouts.
"It is hard to believe that Peng Shuai wrote that email that we received or that can be attributed to her. Peng showed great courage in describing her allegation of sexual abuse against a senior Chinese government official. The WTA and the rest of the world need verifiable proof that you are safe. I have tried to contact her in various ways, without success, "said the manager.
The WTA president added that Peng should be able to speak "freely, without coercion or intimidation of any kind. Your complaint must be respected and investigated with total transparency and without censorship. "
"The voices of women," he asserted. must be heard and respected, uncensored ".
Peng made his complaint on his Weibo social network account at the beginning of the month, but the message disappeared a few hours later.
The player, 35 years old and number 189 in the world, said thate Zhang Gaoli, 75, Chinese vice president from 2012 to 2017 and considered one of the most influential men in Chinese politics of the past decade, forced her into relationships.
In addition to the WTA, the ATP has also claimed a "complete, clear and transparent investigation" so that the safety of the tennis player is guaranteed.