Concentration in La Palma in rejection of lesbophobic aggression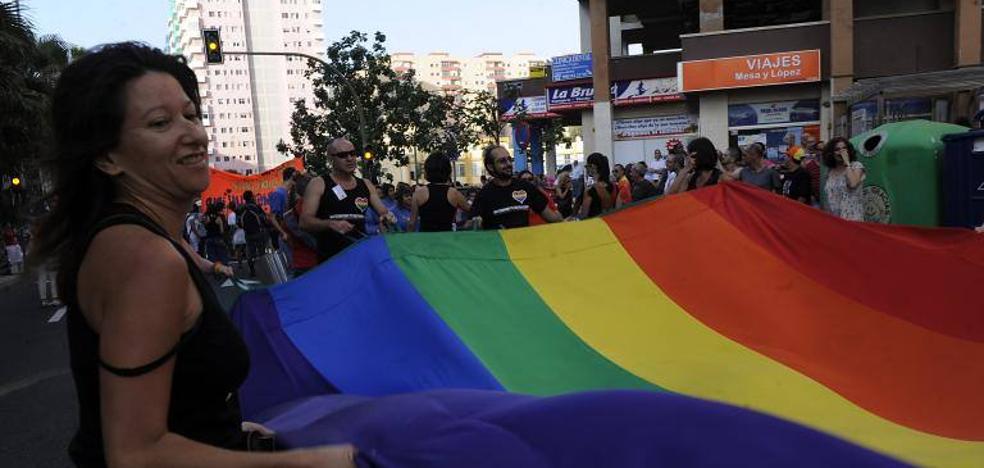 homophobia
A man assaulted the two women in a central street on the island two weeks ago
About
500 people they have concentrated this Tuesday to show their repulsion for the
lesbophobic aggression from one man to
two young men that took place two weeks ago in a central street of the palm capital, in which there are
orn detained in pretrial detention.
The concentration, in which a manifesto was read, was held in front of the capital city council under the motto
'Not an unanswered aggression' and was convened by the LGTBIQ+ Violet Association.
The president of this association, Tamara Peña, explained that the concentration was held not only with the aim of giving support to the victims, but also to
denounce the violence against the LGTBI collectiveand specifically, the
lesbophobic violence.
"This is one of the crudest faces of the violence we suffer," says Peña, who asks that no aggression against the group be tolerated and go unpunished.
Although she considers that La Palma and the palm society is free and diverse, the president of Violetas has indicated that
freedom is not for everyone alikeand that from their association they receive calls every month in which people from the group ask for support.
In the manifesto read, they have stressed that "it is the first time that, as a group, we find ourselves in the situation of having to denounce a lesbophobic aggression of this dimension. Two weekends ago, two compañeras were attacked in these streets that today we are making our own again."