Competition requires 400 million ACS, banks and Enagas for the Castor fiasco | Economy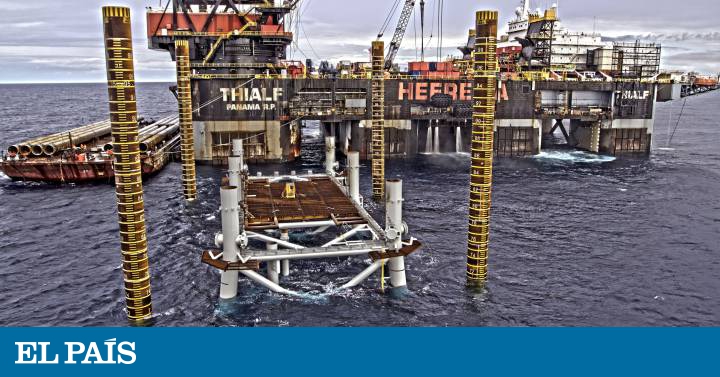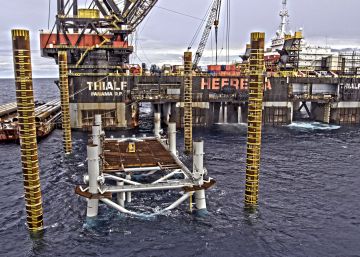 The plenary session of the National Commission of Markets and Competition (CNMC) has approved this Friday to claim the return of the almost 400 million euros that the construction company ACS and the entities Santander Bank, Bankia, CaixaBank Y Enagás they received after the paralysis of the Castor gas warehouse, an infrastructure that, after unleashing a series of small earthquakes, was shut down without ever operating.
In December 2017, the Constitutional Court annulled several articles of the royal decree law of 2014 that allowed the company Escal UGS-controlled by 66.7% by ACS-to collect a multimillion-dollar compensation for the stoppage of the controversial gas warehouse. The compensation exceeded 1,350 million euros and the magistrates annulled the legal instrument that the PP had designed so that the affected entities could receive the collections.
The CNMC was in charge of the payment of compensation, which was paid by all gas consumers through their bill every month. After the Constitutional ruling, Competition paralyzed those monthly payments. And began a file to recover what had already been paid, which is around 400 million (including interest), according to competition sources.
Finally, and after a favorable report from the Council of State, the plenary session of the CNMC approved this Friday to start the claim process and demand the return to each one of the affected entities. The total without counting the interest amounts to 368.4 million euros.
The largest amount is required from Escal: 195 million euros. Banco Santander is asked by the CNMC to repay 71.9 million euros, to CaixaBank 48 and Bankia 21.1. It also includes a claim of 32.4 million for what it has charged for the hibernation and maintenance of the facility to Enagás, the company in charge of the management of the gas system in Spain. According to sources in the sector, all the affected entities had those amounts already reserved in their accounts.
The Castor gas warehouse project has been paralyzed since 2013. The previous PP Executive commissioned several researchers from the Massachusetts Institute of Technology (MIT) to report on the causes of the earthquakes that forced its closure and the risks of resuming work. of gas injection, which were the ones that triggered the small earthquakes. So I concluded the report of the MIT experts. Both the previous Government and the PSOE made it clear that this infrastructure will not reopen.
(tagsToTranslate) competition (t) require (t) 400 million (t) acs (t) bank (t) enagas (t) fiasco (t) castor (t) cnmc (t) initiate (t) process (t) entity (t) return (t) part (t) compensation (t) have (t) charge



Source link