Competition entered the State 246 million euros for fees and sanctions in 2019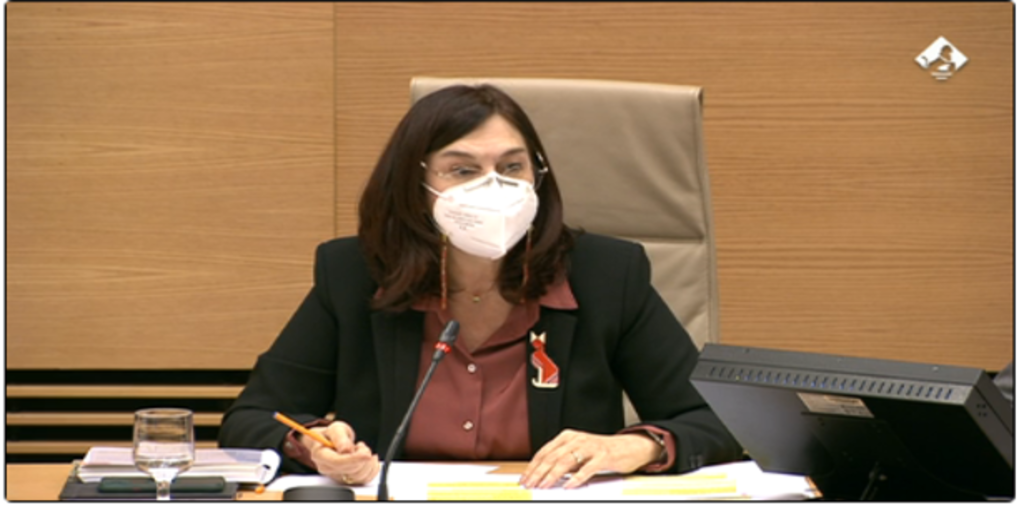 Updated:
save

The CNMC (National Commission of Markets and Competition) entered the State coffers 246 million euros in 2019 for fees and sanctions, while it received a transfer from the State of 56.58 million euros, as revealed this afternoon by the president of this body, Cani Fernández, in the commission for the audit of democratic quality, the fight against corruption and the institutional and legal reforms of Congress.
"And that we lose many resources before the National Court", has recognized Fernández, who has stressed that "all our decisions are appealed."
Likewise, Fernández has pointed out that Savings for society generated by the management of the CNMC is about 1,700 million of euros every year "taking into account that our budget does not reach 60 million euros". He has also made it clear that "we are not asking for more budget, but for more efficient management than we have."
The president of the CNMC has expressed before the parliamentary groups her criticized by the limitations that this body suffers in its organization, budget and management.
Thus, he recalled that the CNMC suffers from a serious staff shortage. "When this body was born in 2013, it did so with 10% less than the number of the different merged entities." He stressed that in the audiovisual direction, with only 15 people, "the situation is dramatic." And he warns that "with the new law, we will have to regulate influencers and youtubers and I don't know how we are going to do it. We are the ones with the fewest people in this direction, since in France they have 300 workers, Germany more than 500 (the same as the entire CNMC), Denmark 90 and Portugal 85 ».
Cani Fenández gave another example: the Administration took a year to authorize the CNMC to hire an official specialized in key health in the investigation of the pandemic. In the same vein, he criticized that they have not been able to create a sub-directorate of renewable energies.
He has also complained that "We cannot hire staff despite the surplus we have year after year" and that despite being "an official organization, 65% of the workforce is workforce." In addition, he underlined the workload that the new "Covid mailbox" implies, which has received 700 complaints "about funeral homes, banking services and medicines."
He has denounced that the CNMC's organizational model "moves away from the Bank of Spain, the CNMV (National Market and Securities Commission) and the CSN (Nuclear Safety Council)" and stressed that "The full autonomy of these bodies must be both external and internal". For this reason, it has requested an amendment to the law that created the CNMC and the statute.
The deputy of Vox, María Ruiz, has questioned the independence of the president of the CNMC for coming from the advice of La Moncloa and because her husband is an important executive of the Compass consultancy, specialized in competition issues. The PP deputy, Jesús Postigo, has asked if «It is possible to be independent with the husband of a minister (Mariano Bacigalupo, husband of Teresa Ribera) in his council»