Company events quadruple the sale of antigen tests in the Islands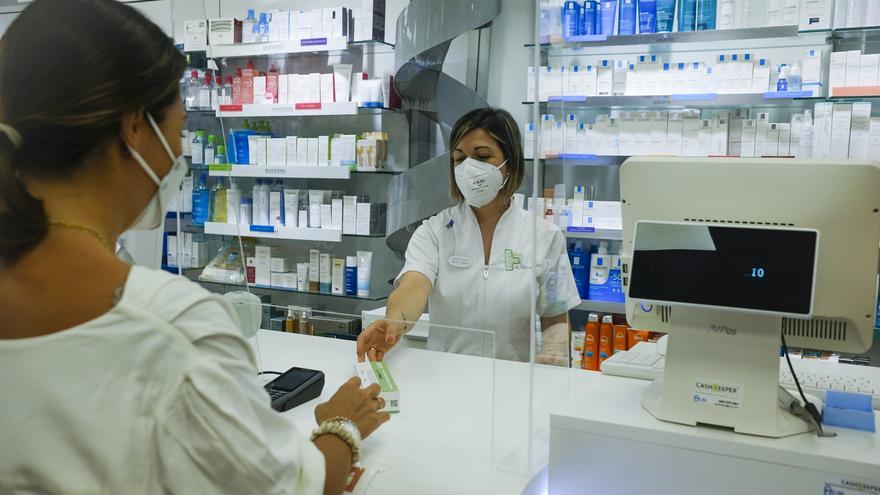 The celebration of company lunches and dinners, added to the increase in coronavirus infections on the eve of Christmas, has quadrupled the sale of rapid self-diagnostic tests in Canarian pharmacies compared to the months of October and November. This is evidenced by the President of the Official College of Pharmacists (COF) of the province of Las Palmas, María Loreto Gómez. "We cannot say that there is a shortage, but right now the supply is limited. We have ordered more from the manufacturers, but the arrival of Christmas has triggered global demand, as happened at the beginning of the pandemic with masks, "adds the professional.
But, is it really advisable to resort to these tests if meetings with people outside the nucleus of coexistence are going to be held on these dates? In the opinion of the president of the collegiate body, yes. «Tests provide greater security, but people have to be consistent and consistent. If the result is positive, they must alert the health authorities and, of course, do not leave their homes. If the result is negative, you have to be cautious and not lower your guard. For this reason, it is better to do it one day before the meeting ».
The president of the COF recommends taking the test one day before the celebrations
Based on the words of the pharmacist, self-diagnostic tests are able to detect both symptomatic and asymptomatic cases, so they can also be used to confirm or rule out the presence of the condition after having maintained a suspicious contact. "In these cases it is essential to do it between two and five days later," he clarifies.
However, it is important to bear in mind that taking the sample incorrectly can lead to false negatives. «This happens rarely because the tests are very easy to do. However, if there are doubts, it is better to repeat the test, "says María Loreto Gómez, who also highlights the reliability of both the intranasal and saliva tests. "At first it was said that the latter were less reliable, but now it has been shown that this is not the case. In fact, they are the most demanded for children ", he emphasizes.