Company dissolutions grow 10% and insolvency proceedings 4.5% in August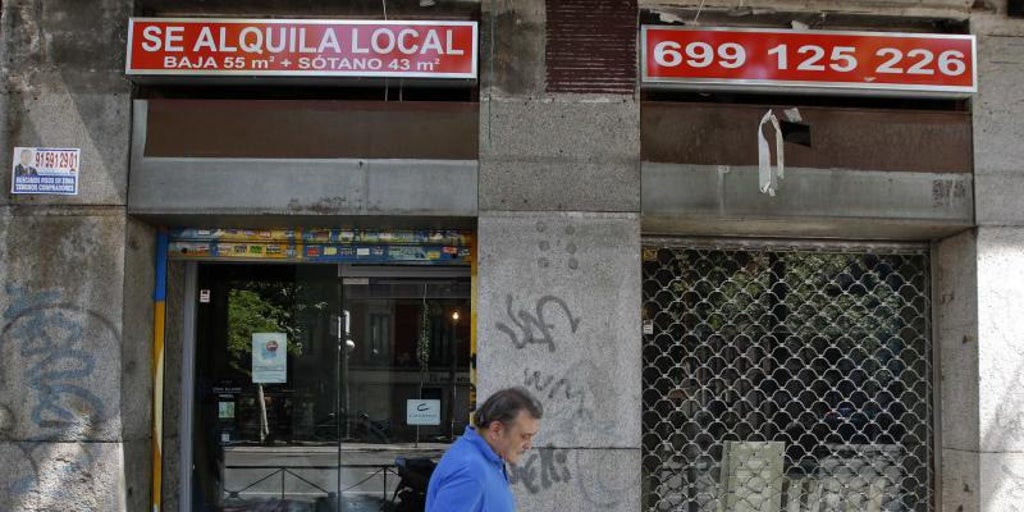 The number of business insolvencies in Spain in the first eight months of the year stood at 4,118 processes, which is 4.5% more than in the same period of 2021, according to a study published this Friday by Informa D&B. In the case of company dissolutions, between January and August they rose 10% compared to the same period in 2021 and reached 20,653 closures.
The companies declared bankrupt since January employed 25,640 people and invoiced more than 4,900 million euros, above the 3,623 million of those that began this process in the same months in 2021. Those affected by the dissolutions in the first eight months of this year They add up to 53,200 employees and sales close to 10,900 million euros, less than the 11,547 million euros that the dissolved companies accumulated a year earlier.
Hospitality is the sector that has performed best so far this year, reducing 166 contests compared to the previous year. Their figures also fell during these eight months, although to a lesser extent, Other Services 5%, Business Services 6%, Energy 7%, and Administration 1% less.
Commerce leads the figures since January with 975 processes, 24% more than last year and the largest increase in absolute value, 181 more contests. It is followed by Construction and real estate activities, with 817, a 13% increase, the second most important, and, although it is the one that falls the most, Hospitality, with 491. In August, Commerce and Construction and real estate activities repeat position, with 40 and 28 contests respectively, followed in this case by Industry, which accounts for 20.
The analyst's Director of Studies, Nathalie Gianese, explains that after the record figure of 774 contests in a month reached in Julythe 152 contests in August are the lowest, due to the summer period, although they represent an increase of 9% compared to the same month last year».
Of the total bankruptcies recorded in August, 87% are micro-enterprises, 11% correspond to small companies, just over 1% to medium-sized companies and only one large company has filed bankruptcy proceedings this month.
Catalonia is the community with the most bankruptcy proceedings in the first eight months of the year, 1,104, although it is down 1%. It is followed by Madrid, with 843, and Valencia with 645, the latter being the one with the highest increase in absolute value, 99 more processes. In August, they are also the first, with 48, 37 and 21 contests respectively. Five autonomies, in addition to Catalonia, have reduced their figures since January: Castilla y León, 22%; Balearic Islands, 21%; Canary Islands, 21%; La Rioja, 22%; and the Basque Country, 13%.
solutions
Dissolutions decrease in seven sectors. Extractive industries stand out, which cut 19%, Industry 3%, Administration 75% and Hospitality 6%.
Madrid leads the dissolution figures both since January, with 6,090, and in August, with 620. Behind it, Andalusia and Valencia, with 2,818 and 2,441 so far this year and 214 and 239 in the month respectively. In this case, only Ceuta, Galicia, the Balearic Islands, La Rioja and the Basque Country have registered fewer processes since January and Madrid is the one with the most, 881.