Companies learn to put the care of talent at the center of their strategy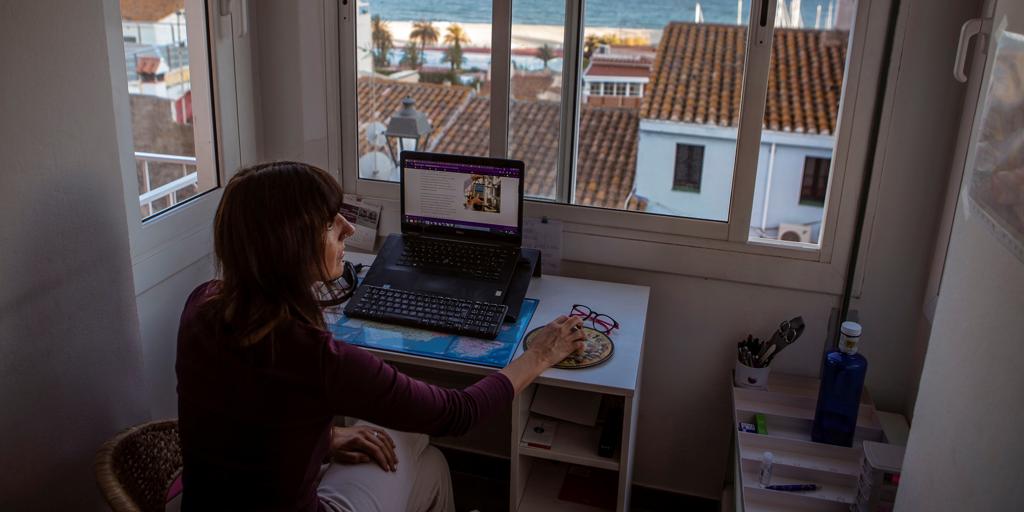 Updated:
Keep

In recent months we have witnessed a series of changes in the offices, forced by the pandemic, which have influenced the way we work and understand our place in companies.
We have all been equally vulnerable to the virus, which has led to a greater humanization of companies. But at the same time, people have come to understand work from another perspective, giving much more importance, among other aspects, to flexibility and autonomy.
"The Human Resources areas have been at the center of everything and have taken on a leading role. During the pandemic, they were very busy with various issues: the sizing of the workforce according to the needs of the business, the physical and emotional well-being of the people and the search for a new work model to respond to the new situation, "he says. Susana Gomez Foronda, member of the National Council of AEDIPE and expert in Talent, Culture, Organization and Strategy. Once the return to normality, these three aspects are still present, but in another way. There are business models that have been transformed and the existing organization has become obsolete: «In the end, the duty of the HR director.
it's ensuring that the company has the culture and talent it needs to make its strategy a reality. '
In the new professional environment, companies, if they want to be an attractive job option, "must be involved in the well-being of their employees from all perspectives: development, career, remuneration … This is the classic. Now we must include sustainability, inclusion, diversity and, of course, health and well-being», Warns Alfredo Santos, CEO of Morgan Philips Executive Search and Fyte.
"In all businesses and types of activity, it is the people who make the difference. Dealing with talent in the organization is critical to its success", it states Miriam Aguado, partner of the consulting firm Peoplematters. In the current socio-economic context, finding and attracting the right talent «is a difficult task, so ensuring that this talent finds its place in the organization, feels that it contributes, grows and enjoys their work, has an impact even at the economic beyond the person, due to the impact of an unwanted exit on the efficiency in the processes, the service to the client, etc. ", he adds. He assures that the pandemic has given us the opportunity to observe how unsuspected people have shone and stood out in this situationwhile others have even fallen into mediocrity. "We have been able to verify that it is people and their effort, their commitment, who have made entire companies succeed in the most adverse circumstances," reflects Aguado.
Autonomy
It is worth asking ourselves what people in their work environment want now because "everyone's priorities have changed. People are clearer on certain issues, especially those relating to their personal life, to the place they want work to occupy in their lives, to the importance of personal and professional relationships ", Aguado acknowledges. For Susana Gómez, it is clear that what employees want now is "autonomy."
Alfredo Santos warns that, if we accept that Maslow's pyramid is open at its top, what we find today is that people have other needs to fill, which before we did not even consider. "And perhaps there is a certain divergence between what is demanded and what is given …", says Santos. Remember that concepts such as flexibility or 'wellbeing' were inconceivable just ten years ago. "Today technology allows us things that before we could not even dream," he clarifies.
A recent study by Smart Culture shows that 40% of managers consider changing jobs, mainly "due to the lack of fit in the organization's culture of values ​​and the search for greater recognition and prestige," says Gómez Foronda. When accepting a new project, "they seek decision-making capacity and autonomy, stability and security, coherence and a sense of belonging", among others. It has become clear that there are people and talent that make a difference in an organization. A talent that is scarcer than abundant and that is why «when you know that it is scarce, you take care of it more. Not so much social benefits play an important role, but employee experience and all welfare policies, "he points out.
The vast majority of companies have gradually returned to the company's facilities, with varying degrees of presence and work from home. «It is very important that companies keep in mind
the new Telework Law when setting up your proposal for your employees, since depending on the chosen format, implications of various kinds will arise, including financial ones, as there is an obligation to assume certain expenses associated with working from home, "recommends the Peoplematters partner.
When talking about teleworking, Alfredo Santos regrets that there is hardly any talk of basic aspects such as the
the need, being human beings, «to interact with other people, with co-workers. We need that coffee, that relaxed talk, that hand on the shoulder, that 'feedback face to face'…. ». In his opinion, in those companies where options close to 70% -100% telework are maintained, where workers do not see anyone throughout the week, certain "undesirable" pathologies will begin to be seen in their employees.
And Susana Gómez Foronda points out that without the flexibility that teleworking gives, "many workers do not accept offers." Taking into account all the aforementioned, one of the great challenges for professionals in this sector is "how to ensure that my organization has the talent it needs to make its strategy a reality".