Companies affected by the bankruptcy of Thomas Cook may defer Social Security payments | Economy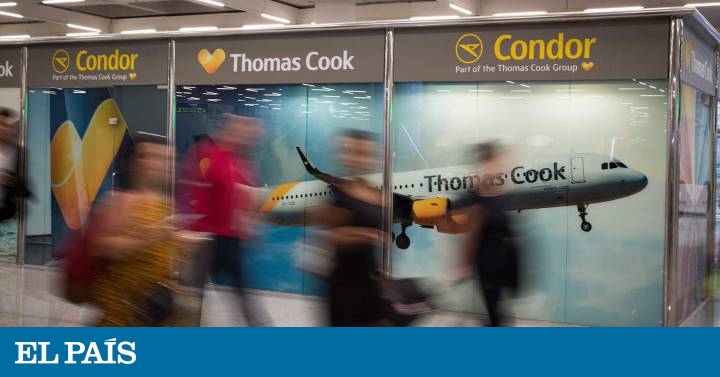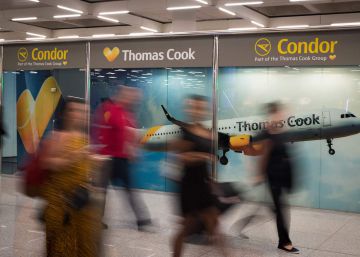 The companies affected by the bankruptcy of British tour operator Thomas Cook They may temporarily defer Social Security payments to preserve employment, as the president of the Canary Islands, Angel Víctor Torres, has advanced this Saturday in Madrid. After the celebration of the Federal Committee of the PSOE in Madrid, Torres has pointed out that the Treasury of the Social Security has transferred to the Canarian administration that companies affected by bankruptcy may benefit from a deferral of payment to the Social Security for the term "of a year or a year and a half. "
Torres explained that this measure has been communicated to employers and that this weekend is working to have data on the number of companies affected, either directly or indirectly, by bankruptcy. The Canarian president has circumscribed this "good news" in the will to keep jobs, so that the bankruptcy of Thomas Cook "affects as little as possible to employment." According to the head of the Canarian government, the return of tourists affected by the bankruptcy of the tour operator is developing normally and in an orderly manner and the contingency plan for the repatriation of tourists is "working well."
The Ministry of Economic Model, Tourism and Labor of the Balearic Islands has also informed in a press release that the Government has been collecting data from companies of all the affected sectors since Friday after achieving this commitment on the part of theActing Minister of Tourism, Reyes Maroto. In this way, all employers are communicating and these, in turn, transferring the information to their associates so that companies can benefit from this first stimulus measure and request aid on Monday, the day set to do so.
Bankruptcy tour operator German Tour Vital
The German tour operator Vital Tour has declared bankruptcy on Saturday dragged by "the current conditions in the travel market", as reported by the company itself. Tour Vital thus adds to the bankruptcy of the British giant Thomas Cook, to which it belonged until a year ago. The company, based in Cologne, offered among other services, cruise trips and round trip journeys to distant destinations such as Australia, Thailand and China.
The district court of Cologne has appointed a provisional insolvency administrator who is already working with the company to get an overview of the situation: "The sale of trips is now paralyzed," the weekly reports Der Spiegel. In addition, it has suspended trips with arrival date September 30, while others are at "risk of inadequate service provision at the destination."
Thomas Cook sold Vital Tour in 2018 to a Dutch investor. However, there was still cooperation between the two companies and Thomas Cook continued to sell Vital Tour products.