Communicative masks for students with hearing disabilities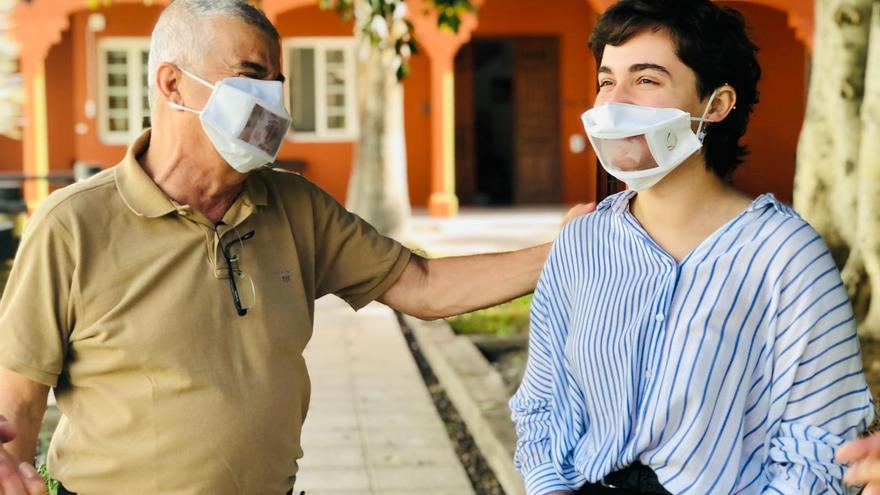 The ULPGC student body with hearing disabilities, their teachers and staff who attend them, will have accessible and adapted masks with transparent windows to promote inclusive and quality college education for the deaf and hard of hearing community.
The distribution will be made from the Vice-Rector's Office for Students and Sports, directed by the Vice-Rector Antonio Ramos Gordillo, through the Director of Student Services and Psychosocial Care, Pilar Etopa.
It is an initiative of the Federation of Associations of Cochlear Implants of Spain (AICE Federation) and the Universia Foundation that have launched a national university action with the sending of window masks to university students with hearing disabilities, their teachers, administration and services staff and other people in their academic environment, to promote the start of the 2020-2021 academic year with equal opportunities. The ULPGC has received a total of 100 communicative masks.
Today Tuesday, November 10, the Rector Rafael Robaina received the medical student Noemí Alonso Navarro, with hearing impairment, who is studying 2nd year after completely passing the first course last year and having obtained a 13.83 in the EBAU for your access to the ULPGC.
The masks will be distributed in the Service of Academic Management and University Extension, for the attention of the students who need it, the teaching staff, the administration staff and the janitors of the administrative buildings where these students are enrolled and the students who require the visualization of your lips for broadcasting messages in communication.
The ULPGC has 10 students with hearing disabilities in the current academic year in the following degrees: Teaching (5 people), Medicine, Veterinary Medicine, Computer Science, Physical Education and a Master in Telecommunications. Two of these students have a sign interpreter to support their studies.