Common front of businessmen against "an unprecedented crisis" on La Palma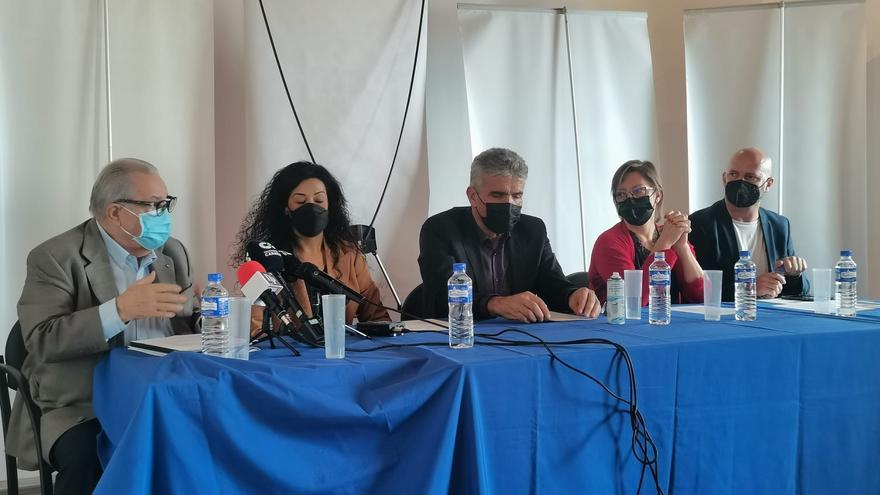 At a press conference held at the Casa Salazar in La Palma tree capital, representatives of these organizations – Óscar León, José Tomás Hernández, Alicia Pérez Garnier, Mercedes Hernández and Tomás Barreto, did not attend from Ashotel – stated that the good intentions expressed During this time, the public administrations "must consolidate as soon as possible the roadmap for the recovery and reconstruction of key sectors of the island's GDP that are in check."
In that sense, they pointed out that the aid launched today is insufficient and they arrive late or dropper for those affected, who "not only live expectantly the evolution of some laundry that at any moment could turn off their dreams and force them to leave behind everything for which they have fought a lifetime, but they know perfectly well that the return that can be expected will never be justly compensated, because the value of the emotional is not comparable with the material ".
For this reason, they have prepared a manifesto with a series of concrete, immediate and effective actions that they understand will make it possible to deal with the management of an exceptional situation from which they can only get out protected and supported by the strength of the State, in coordination with the Community. Autonomous of the Canary Islands, the Cabildo and the municipalities.
Among the set of 16 measures, for example, business and neighborhood associations are in the making of decisions, that an expert committee is created, direct aid to companies is tax residence on the island, mortgage moratorium of up to 12 months or exemption municipal taxes.
In addition, they request zero IGIC during the last quarter of 2021 and the first semester of 2022 in tourist accommodation, a tourist insurance that covers possible deviations * or lack of operation of the La Palma airport, a program similar to the Imserso for La Palma, liberalize tourist land blocked and review urban regulations at all levels.