Coloring the story, a reef for documentaries | TV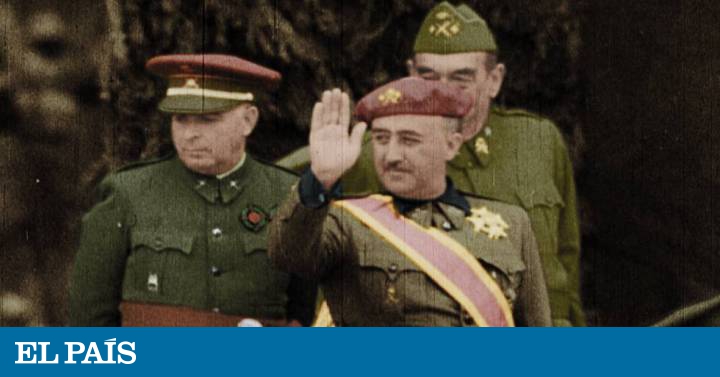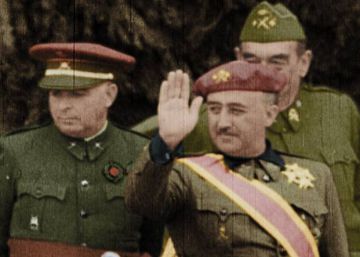 "One of the reasons for coloring movies is to make them more recognizable for a young generation. I don't see any other reason, but it's a very important reason." British historian Antony Beevor thus answered EL PAÍS in 2016 after the presentation of the documentary series Spain divided. The Civil War in color, that DMAX premiered coinciding with the 80th anniversary of the start of the contest. Beevor's words can serve to explain the trend that has gained strength in recent years of adding color to historical material originally recorded in black and white.
From the year 2009, a decade ago, the 13 chapters of the series date World War II in color, Now available on Netflix. His footage presents, restored, in color and high definition, some of the most dramatic moments of the war, such as the attack by Japan on Pearl Harbor or the launch of atomic bombs on Hiroshima and Nagasaki.
Following his example, DMAX launched to produce Spain divided. The Civil War in color. For her, the channel and the producer Minority Absolute worked with material stored in the Spanish Film Library. From the review of 400 original titles with more than one thousand 35 mm cans, the equivalent of 90 kilometers of negatives, the 150,000 frames that were colored for the three chapters of this program were selected. The coloring process involved the work of a team of more than 50 professionals over a year and a half, according to the chain. Historian Anthony Beevor participated as a production consultant.
Given the good reception, DMAX again dived into a similar project to continue telling the story of Spain in color. The result was the four chapter series Spain after the war: Francoism in color, issued last spring. The production covers in this case from the victory of the Francoist side in 1939 until the death of Franco in 1975. In this case, more than 750 titles of the Spanish Film Library funds were reviewed, more than 180,000 meters of film were restored and they were colored 300,000 frames in a year and a half.
To them will be added a new documentary series, entitled Greatest Events of World War II in Color, for which the divisions of Discovery have joined in the United Kingdom, France and Germany and which aims to show in greater color moments of the contest.
To these productions by chapters are added feature films such as They won't get old, directed by Peter Jackson and was nominated in 2018 for the BAFTA awards. In it he used remastered and colored original material obtained from the archives of the Imperial War Museum. The narration of the veterans that accompanies the images are testimonies selected from more than 600 hours of interviews and archives of the same museum and the BBC. Because, as his trailer announced, "in 1914, the world was not black and white."