Collapse in the Canarian applications to download the Covid certificate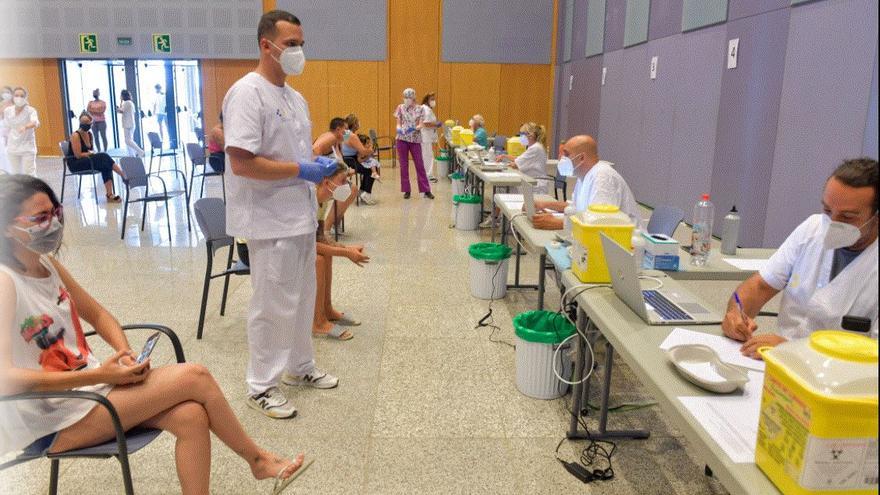 Since the obligation to present the Covid certificate To access the interior of the establishments, more than 100,000 canaries have downloaded the document. Of course, the entry into force yesterday of the regulations has caused a collapse in the different applications of the Ministry of Health of the Government of the Canary Islands to process the certificate.
So much myCovid Certificate nor my history of Canary Islands Health ServiceThrough the web and mobile phones, they have registered problems accessing or, for those who have made further progress, to finally download the document.
In addition, numerous health centers have registered queues since to access the history application it is necessary to request a password in the admission of Primary Care.
According to the data provided yesterday by the Ministry of Health, since its activation on June 9, a total of 898,533 downloads of Covid certificates have been accumulated.
Of those issued, 43,556 were for having a negative test, 5,100 for having overcome the disease and 849,877 for having received the vaccine.
The Canary Islands Health Service (SCS) has enabled the web application at www.miCertificadocovid.com in which any person already vaccinated, with one or two doses, will be able to access, save and print their Covid Digital EU certificate.
When entering the page www.miCertificadocovid.com, the user only has to fill in a form in which full name, DNI or NIE and the contact mobile phone number that appears in the SCS database are requested.
Thus, the user will receive an SMS with a validation code that will give access to the vaccination certificate and / or the diagnostic test, if applicable.
People residing in the Canary Islands can also download the vaccination certificate accessing the myHistory service, in which the Vaccination Card of the Covid-19 of the Canary Islands Health Service. It can be accessed from the SCS website or through the iOS or Android apps.
The note warns that as it contains highly secure information, it requires registering with a digital identity, which can be obtained by means of a digital certificate or the Cl @ ve system at www.miscs.org, where the steps to follow to register are detailed; Or, by means of a username and password provided by the administrative unit of the health center to which it is attached.