Colau fined individuals ten times more for renting than large holders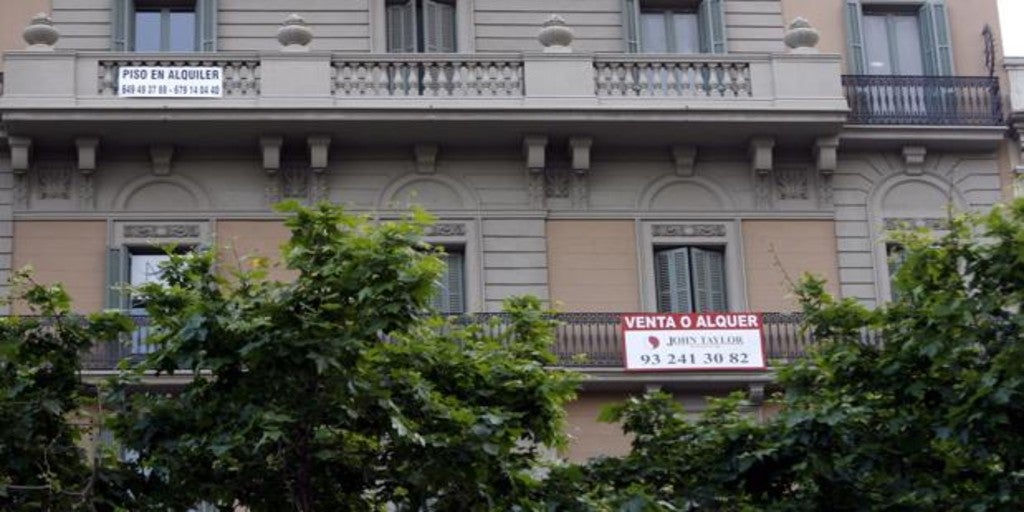 Barcelona
Updated:
Keep

Policies against speculation that are above all for the gallery. Barcelona City Council fined individuals ten times more who rented their home totally or partially for tourist use than to the large landlords who have permanently empty apartments and who do not give them a social use, despite the fact that the mayor Ada Colau has always vehemently defended that we must fight against speculators such as for her the banks or Sareb. This is concluded from the data consulted by ABC on sanctions in this regard.
Specifically, according to the latest report from the Housing Discipline Anti-Harassment Unit (UADH, for its acronym in Catalan) that Colau promoted in 2015, the
consistory put since then and until mid-2020 a total of 2.1 million euros in fines. They were for 926 files that cover mostly unused flats but also real estate harassment or misuse of social housing. Of them, 82% were explicitly for large holders for having several empty properties: the fines imposed amounted to about 1.5 million euros, although until then only about 900,000 euros had been collected.
In practice, these files ended in fines relating to 39 empty homes, an insignificant figure considering that the Unit detected 10,052 empty flats throughout the city. The council acknowledged that it was investigating another 200 properties with signs of vacancy that were also owned by large holders and that had been closed for at least two years and had no tenants.
At least 250 individuals
In contrast to this surveillance, however, is the one suffered by the small owners who, on a different scale, rent their properties or just a few rooms for tourist use -and often punctually- and who, file in hand, are so or more punished than the large forks by Colau. And it is that, according to data from the association Hace (Affected by the Conflict of the Barcelona City Council and Airbnb), the bipartite of BComú and PSC had fined during the same period at least 250 individuals for allegedly irregular leases, an offense that is punishable by a minimum of 60,000 euros. Thus, it would be, in total, about 15 million euros that the municipal coffers would have collected for it, ten times more than the 1.5 million euros that were claimed from the large holders. The figures, today, would probably be more bulky, and it is that the entity admits to ABC having treated about 400 affected people so far.
Sources from Hace regret that the council treats them as speculators and punishes them with fines that they see as totally disproportionate. In fact, if the small owners were exposed to 60,000 euros, the 1.5 million euros for the 39 flats permanently empty meant penalties of about 39,000 euros for each of these unoccupied flats.
On the other hand, the entity's spokespersons also criticize that sanctioning proceedings have been initiated without differentiating whether the owners are individuals or large holders. However, they prefer not to make statements about the status of the fines of those affected and hope that a new ordinance will be approved soon that regulates the rental of rooms in Barcelona.