CoHABIT-20, Habitat Inmobiliaria's home of the future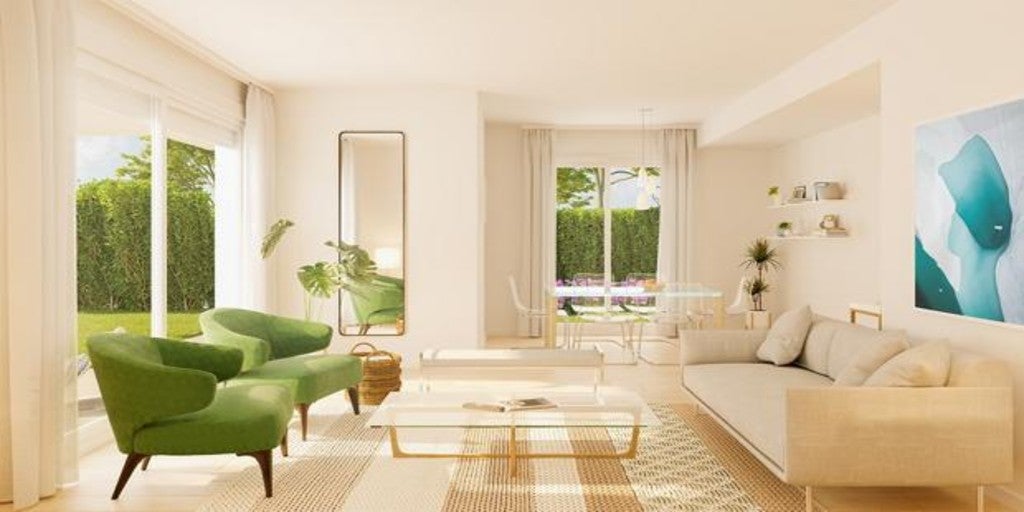 Madrid
Updated:
save

The priorities of the Spanish when looking for a house have changed. The weeks of confinement have altered our needs within the home and there are other criteria that will be taken into account when choosing a home. With the prospect of spending more time at home, spaces must adapt and function as a workplace and even as a school. In this new reality, there are aspects of homes that are going to be valued more than normal, such as natural light, flexible spaces or outdoor areas. In this context, Real Estate Habitat, a leading developer in the Spanish real estate market, has carried out an in-depth analysis of its promotions to adapt to new housing demands and thus offer solutions that meet the new needs of its clients. This analysis, which has been called CoHabit-20, also shows that clients are clear about some of the most important aspects when choosing a home. This analysis, which has been called CoHabit-20, highlights the need to prioritize the health and well-being of homeowners more than ever and guarantee the sustainability of homes, something that could already be seen before the crisis, but which is has remarkably consolidated.
"Our desire to innovate and to always be with our customers has led us to the creation of CoHabit-20. It is a commitment to the future home that society demands »says José Carlos Saz, CEO of Habitat Inmobiliaria. In this way, the developer, chaired by Juan María Nin, who currently has 43 promotions and more than 4,000 homes nationwide, continues with its commitment to respond to the demand for housing, contributing its grain of sand to contribute responsibly to the city of the future.
Characteristics of the houses
Private terraces, penthouses and gardens as well as the maximization of natural lighting through the windows located on the facades of the buildings have become more important than ever. All of them are elements that the developer prioritizes, as well as a design of the facades that eliminates thermal bridges, improves the comfort temperature inside the homes and reduces the electricity and gas consumption derived from the longer time we will be in our homes. .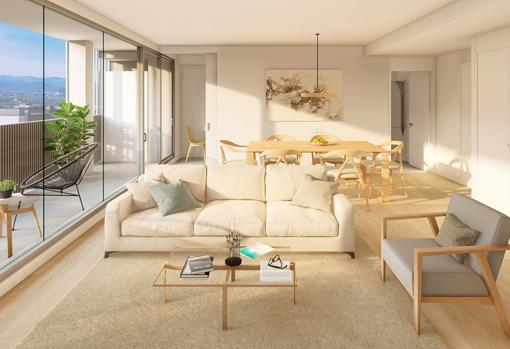 The houses have gained new functionalities converted into spaces where family and professional life are reconciled. They are also office, school, gym and leisure areas. Taking these aspects into account, Habitat Inmobiliaria is designing independent and accessible spaces with different uses. In this way, the day area is independent from the night area, so that the cohabitants can better combine their schedules, and the spaces are wide and open, to be able to telework without altering household routines. In addition, the bedrooms will be flexible and can be double or single with a study or games area and the kitchens will have enough space to eat, but also to do homework or work, including also a space for an American fridge and thus have a greater storage. And with more people spending more time at home, two bathrooms are essential for greater freedom of use and schedule among those living together.
Health is in times of the pandemic more important than ever and has become a key aspect for the company. For this reason, Habitat Inmobiliaria bets in its promotions for designs with bioclimatic criteria and Near Zero Consumption Buildings (nZEB). In this way the homes will be well oriented and ventilated thanks to the cross ventilation and the arrangement of facades that allow such ventilation. Also a correct design of the building can protect users from exposure to radon gas, which exists in certain soils in different parts of the Spanish geography.
In relation to the materials, it will be chosen to build with those that are natural, such as ecological paints, which, in addition to being environmentally friendly, regularize humidity and improve the quality of air and healthiness of the home. And in the technology section you will choose to make intelligent use of it in the common areas of the promotions. In this way, you can opt for lighting with presence detectors that will avoid the need to have contact with switches, improving safety and increasing the efficiency of the building.
And to all these characteristics Habitat Inmobiliaria adds the Spatium Seal of Safe and Healthy Housing that certifies that the homes and their common areas have the necessary requirements for the well-being of their owners in sections such as accessibility, materials, water facilities, self-protection management and emergency or maintenance management, among many other issues.