"Coco's injury at UD disrupts the team's plans"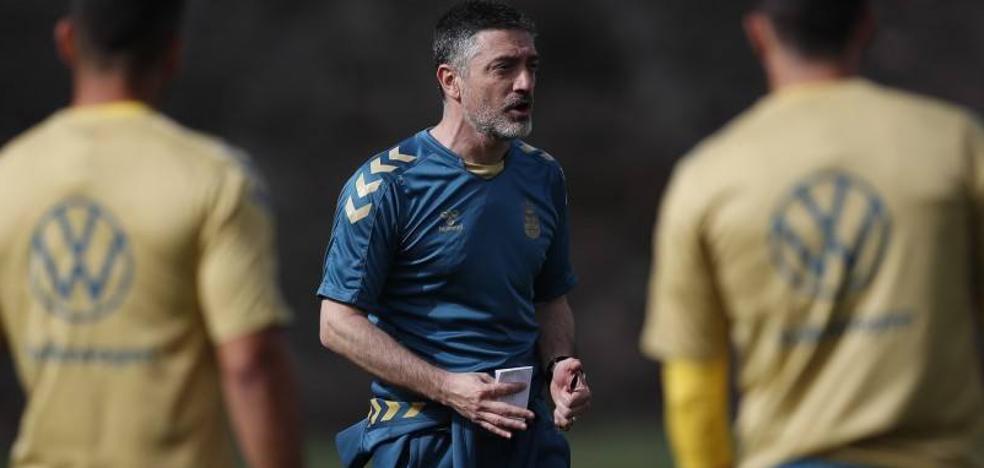 soccer
García Pimienta, coach of UD Las Palmas, lamented the loss of the yellow central defender for this Friday's game (8:00 p.m.), against CD Mirandés. The young international player with Equatorial Guinea injured his shoulder during Wednesday's training session
The coach of UD Las Palmas, Xavier García Pimienta, lamented the loss due to injury to Saúl Coco for this Friday's game against Mirandés. "He had earned the right to be a starter and now what we want is for him to recover as soon as possible. A news that disrupts the team's plans. Another partner will come out in his place, and I assure you that everyone is prepared to do well," he stressed.
Pepper is confident that "rivals are going to failThat's why we have to win all four games. The players are earning the right to play in the promotion phase. I hope that the fans respond in the same way again, because with them we are stronger.
He highlighted tomorrow's rival, Mirandés, that «
It is a team with talented young players, who next year will be playing in higher category teams. It will be a demanding match. UD Las Palmas must be faithful to their style to add these three points. Let's not think about what we can't control. There will be time to see what the rest of the teams do over the weekend. The first thing is to beat Mirandés, and it won't be easy," he predicted.
He stressed that Jesé will be required like any other partner. «He is a footballer who adapts to all attacking tasks. The other day he came out and scored the second goal. He has a differential talent. If he plays this match, I am sure he will show the best version of himself, because the team needs him."
The Barcelona coach was very happy for the 100 days at the helm of the team. «What I try is for the team to compete better every day. It is always a pride that a club like
UD Las Palmas has thought of me to face the challenge of going up", confessed.
He is not concerned about the situation of Jonathan Viera, warned of suspension. «Jonathan Viera has four cards, like other colleagues, but we are not going to take care of anyone or force a sanction. We're playing a lot in each game and we don't know what's going to happen. We have been lucky in quotes, because a player has fallen from time to time. But if you are shown a fifth card it will be a shame. However, we have people ready for the relief. We will go to the limit as long as it is necessary », he concluded.