Coco Solution goes international, presence in 6 countries in 5 years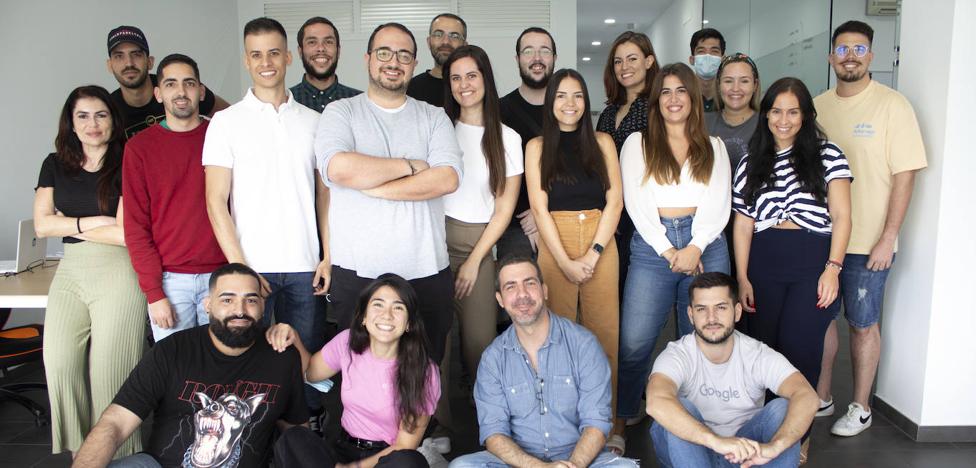 Coconut Solution digital marketing agency 360, is in the process of national and international expansion thanks to the exponential growth it has experienced in the last year.
This growth goes hand in hand with the expansion that the Canary Islands have experienced in recent years, becoming the main destination for digital nomads, which encourages the entry of foreign companies that want to position themselves in the Canarian market.
More than 40% growth this year

The rapid rise that the company has experienced, with more than 40% growth,
● Their main springboard has been consolidation in the Canarian market, where they have developed most of their activity in recent years, putting the best web developments and digital marketing strategies at the service of the main Canarian brands.
With the endorsement of more than 500 clients with almost 600 projects and more than a hundred complete marketing campaigns, the growth of Coco Solution has been dizzying in the last five years, going from being 5 members in 2018 to having a team made up of with more than 20 technicians and specialists in their areas.
Brands like Bioderma or Banana Computer already trust them

An example of this international expansion is
Bioderman international leader in cosmetics, with stores in more than 6 countries,
that has placed its trust in the SEO strategy at the LATAM level of the entire brand.
Another success story is
Banana Computera purely Canarian company, has seen how its growth inside and outside the islands has been enhanced in recent years to become a European benchmark for Apple and in the top 5 Spanish-speaking, thanks largely to the 360 ​​digital strategy that it carries Coco Solution for more than 4 years
Acai: The first digital marketing ecosystem

Coco Solution has created its own ecosystem,
Acai.
Acai is an ecosystem based on new methodologies
agile of emerging digital companies. Each of its elements is expressly designed and developed to generate a more intuitive and autonomous environment.
Its versatility makes the difference, as it has fully optimized websites, landing page creators, complete editors or connections with email marketing platforms.
In addition, it is developed under Google's technological guidelines, being constantly updated to improve websites and make them more efficient environments.
Transparency, training and didactics as keys

Within digital marketing agencies, Coco Solution offers closeness and transparency when working that makes the difference. The contact with the client is total and close, making him a participant in the decision-making regarding his project.
Coco Solution works from personalization, being able to empathize and adapt to each of the projects with which it works. In addition, the client is taught in a didactic way how the process is developed, making him a participant in it and so that he can understand the reason for the processes that are going to make up his project.
A young and multidisciplinary team

With a specialization in all areas of digital marketing, from web development and SEO positioning as the main core of the company, through expertise in web design, mobile and prototyping to complete strategies for social networks, payment traffic and email marketing. forming a multidisciplinary team capable of covering the entirety of a digital marketing project.
Currently, the staff is made up of more than 20 specialists in each of their areas. All of them in direct contact with each of the clients who have contracted the services of Coco Solution, offering them, apart from their strategies, monitoring and training that allows them to have knowledge of the processes that are executed for their company at all times. .
It all started on a rooftop...

Like all digital projects of the last era, Coco began its journey on a roof terrace belonging to one of the founders, which functioned as an office and work office.
What began in an area of ​​about 30 square meters, is now an office that houses 5 departments and is the workplace of about twenty employees with a view to international expansion that promises to bring us more news in the coming years about this young and innovative Canarian company.