COAG denounces "abusive" offers of chicken in the distribution sector that violate the law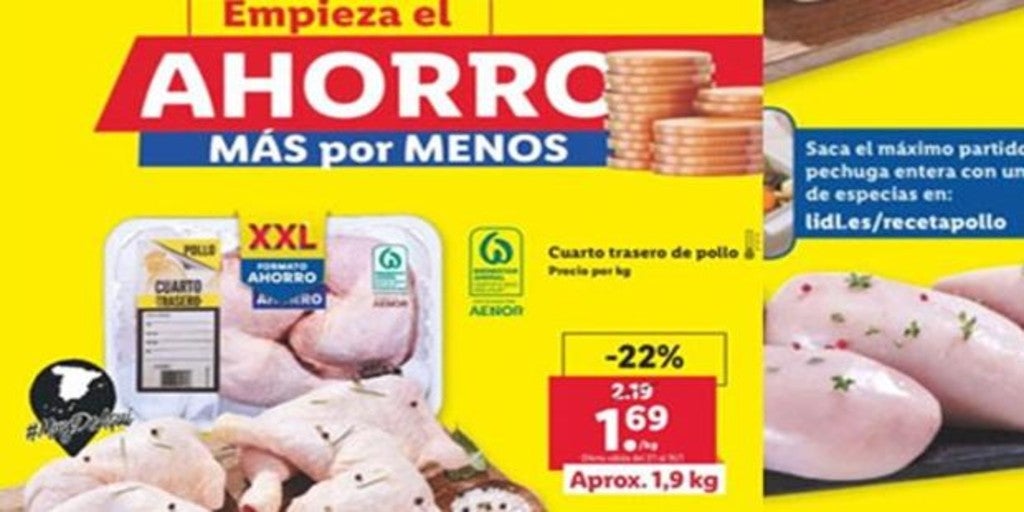 MADRID
Updated:
Keep

New episode in the "Price war" of the Spanish distribution. On this occasion, the agrarian organization COAG has reported to the Food Information and Control Agency (AICA) the chains Lidl and Family Cash for "abusive" offers of chicken that violate, in his opinion, the Law for the improvement of the Food Chain.
As explained by the agrarian organization, both supermarket chains promote the kilo of chicken below two euros, in a context in which "production costs to the farmer are clearly on the rise."
In this sense, COAG considers that the provisions of Law 12/2013 are being breached, «Especially with regard to the destruction of value in the chain»Therefore, it has requested that AICA strengthen, within the scope of its powers and as soon as possible, the controls on compliance with the law by said chains and their supplier companies.
COAG has indicated that the incipient "Price war" distribution chains and the upward spiral in the price of feed, due to the continued increase in raw materials such as soybeans or corn (between 20% and 50%), draw a "worrying" scenario for family poultry farms.
"Also, it rains in the wet in this sector. Chicken meat producers we accumulate a fierce fall in the price at origin above 60% during the last year due to the effect of the pandemic on the HORECA channel and tourism. In these circumstances, it is regrettable and devastating to find yourself in the linear abusive offers of low-cost chicken that destroy the enormous effort that we are making from production to adapt supply to demand and overcome this critical situation without closing the door », The head of the COAG poultry sector, Eloy Ureña, has stated.
From COAG they have requested the rest of distribution chains that comply with the law and "do not join this race to destroy value, by consolidating abusive offers over time."
"There are already retail companies that are taking production costs into account, as indicated by the Chain Law, and are closing operations that avoid the destruction of value. This is the way to avoid the closure of a significant percentage of the 5,500 family farms and guarantee a viable productive fabric ", indicated Ureña.
About, Lidl has indicated that its purchasing policy "consists of establishing long-term relationships with our suppliers, with whom we work together under strict ethical criteria to contribute to the viability of their businesses and to bring their products closer to the Spanish consumer."