Clubhouse, in the legal spotlight in Germany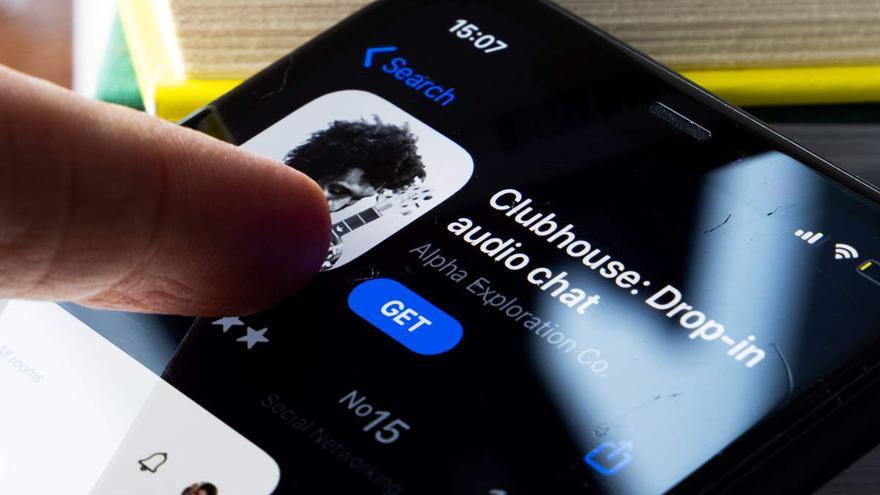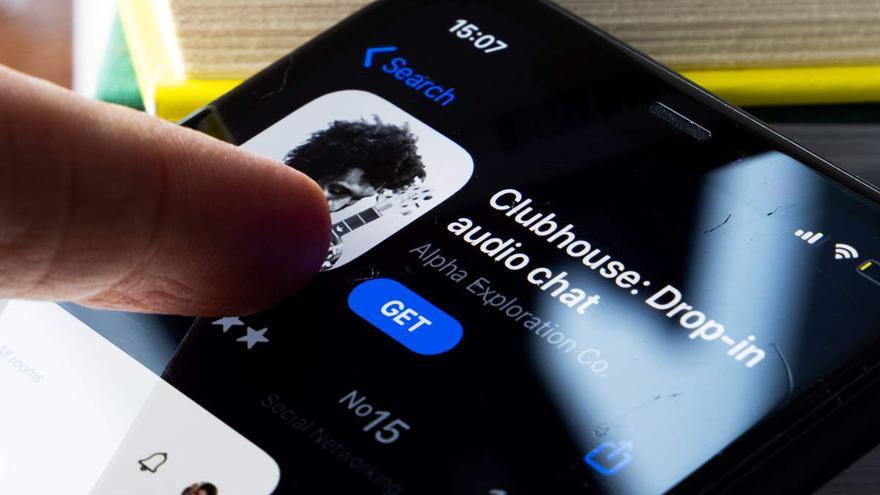 The application of communication through audio chat Club House, which has gained worldwide popularity in recent months, has started to arouse in Germany legal questions about privacy, misinformation and harassment.
Developed less than a year ago in California (USA) by the entrepreneur of Silicon Valley Paul Davison and former Google employee Rohan Seth, this social network is legally governed by the California Consumer Privacy Act (CCPA), which is not applicable in Europe.
"It does not matter what rights and freedoms are established in these provisions because the CCPA aims to protect only California residents"The Hamburg Commissioner for Data Security and Freedom of Information, Johannes Caspar, explains to Efe.
This commissioner has coordinated with other German supervisory authorities and has sent a catalog of questions to the operators of this application to verify compliance with the European General Data Protection Regulation (GDPR) which provides for fines of up to 20 million euros for infractions.
Real-time discussions
Clubhouse is a mix of a virtual conference and a interactive podcast in which users can create rooms to discuss -in principle on any subject- by means of audio and with up to 5,000 people in real time.
A popular German-speaking hall, for example, is "Mittag im Regierungsviertel" (Lunchtime in the government district), in which a group of speakers, including prominent German parliamentarians and journalists, discuss a political issue of the day, like the right to work from home, while sharing what they had for lunch.
The social network currently limits the number of users through two mechanisms: it is only available for Apple devices and also uses an "invitation principle", that is, only those who are invited by an existing user they can have a voice.
Both factors mean that it is mainly used by celebrities, politicians and prominent figures in the media such as the Minister of Digital Affairs, the Bavarian Social Christian Dorothee Bär; FDP President Christian Lindner; television presenter Dunja Oll Hayali or Fridays-for-Future activist Luisa Neubauer.
The number of users in the application, launched in early 2020, it has gone from 1,500 in May to almost two million worldwide and was the most downloaded iPhone application in Germany in the last week of January.
Still, success came to him in Germany only that month, when tech experts Philipp Klöckner and Philipp Gloeckler They started a Clubhouse discussion with fans of their "Doppelgänger" podcast and created a Telegram group for people to share their invitations.
"We assume that more than 50,000 users made use of this funnel to obtain access to the Clubhouse app "Gloeckler says.
Privacy
As the first American social media company to open in years, Clubhouse is beginning to experience what happened before to giants like Twitter, Snapchat and Facebook: viral growth is followed by legal problems.
To invite a third party, the user must allow the application to access their contact book and this information is transmitted to Clubhouse to create "shadow profiles", that is, to store information about interested parties who have not even registered in the application, as explained on its website Reuschlaw Legal Consultants (Berlin).
In 2016 the Federal Supreme Court of Germany anda ruled against Facebook's Friend Finder tool setting a precedent that prohibits social media platforms from requiring users to upload their address books.
"It is irresponsible for users to share their contacts just to receive new invitations. I hope that European data protection agencies will go after the application and fine them, "Markus Beckedahl, the founder of the German blog on digital freedom Netzpolitik, tells Efe.
In addition, the privacy policy of the application establishes that by using its service, the user accepts that their data will be transferred to the company in the US, but this does not constitute a valid declaration of consent because according to the GDPR this must be "explicit", according to Reuschlaw Legal Consultants.
"High fines can be imposed on the operator but the GDPR does not foresee that the application will be blocked or canceled in the event of a data protection violation ", confirms Cologne-based media lawyer Christian Solmecke.
Conversation recording
The growth of the Clubhouse has been accompanied by criticism because women and people of color are frequent targets of abuse and that the discussions it hosts about anti-Semitism, homophobia, racism and misogyny are on the rise.
"The app temporarily logs conversations to discover violations of Community Guidelines. Clubhouse App Operators they can invoke the protection of 'legitimate interests' under the GDPR ", explains Solmecke, who considers that this fact also damages the privacy of users.