Clothing sales moderate their fall to 22.5% in July, but add a decrease of 43.1% so far this year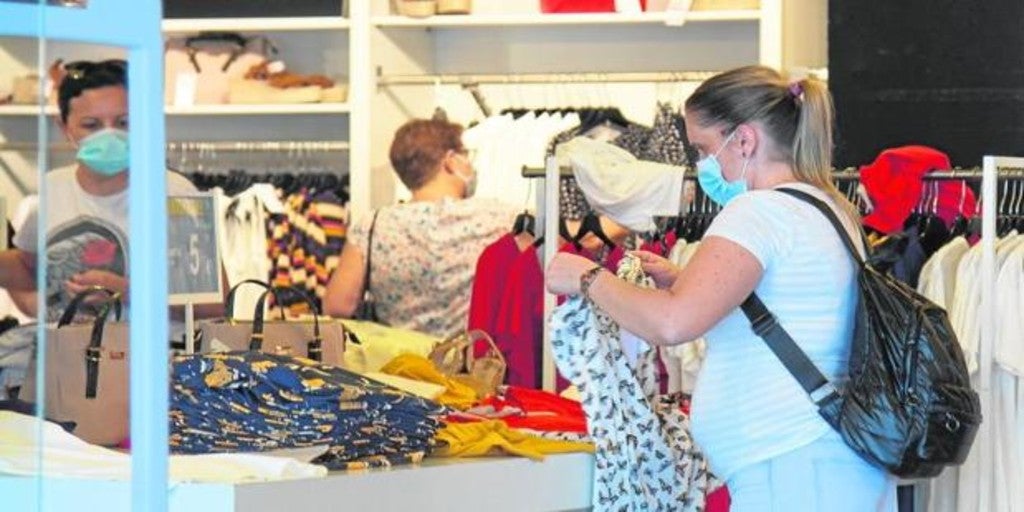 Madrid
Updated:
save

Clothing and accessories sales moderated their fall to 22.5% in July, although they accumulated a decrease of 43.1% so far this year in a context marked by the Covid-19 health crisis, according to data from the monthly barometer of the Acotex business association.
Specifically, the drop in sales in physical and online stores during July is less than that registered in June (-25.8%) and much less pronounced than those recorded in the pandemic in March (-70, 3%), April (-89.5%) and May (-72.6%).
According to Acotex, as the forecasts pointed out, the summer sales have not been good and this year different strategies have been observed: on the one hand, some shops have made aggressive discounts and others, with the intention of prolonging the spring-summer campaign until October, have been more contained in the discounts.
On the other hand, despite the fact that the Government lifted the ban on opening stores, around 15% of establishments have not yet opened Their doors.
In this context, Acotex has indicated that the textile and accessories trade is in a "very delicate" situation and continues to demand from the Government the need for urgent and specific measures for the sector to be implemented to guarantee business continuity and to be able to save the almost 200,000 jobs they generate.
«With this important decrease in sales we are not worth tax moratoriums, rates, taxes or in Social Security fees. It is necessary to forgive them and reduce VAT to encourage consumption ", stressed the President of Acotex, Eduardo Zamácola.
In this sense, he added that the sector needs liquidity and no more debt. "We need a solution for the payment of commercial rents that we cannot face as long as we continue with these low levels of sales and it is essential to have greater flexibility and extend ERTEs, at least, until the end of the year," he said.