Clippers beat Miami without Leonard or George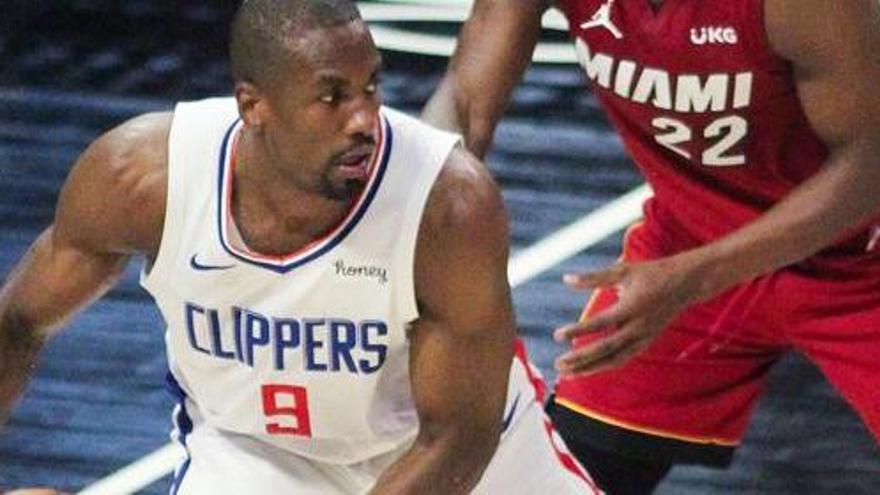 If there was a triumph they needed to get Los Angeles Clippers It was the one on Monday night, when they beat Miami Heat 125-118, although they played without their stars, forwards Kawhi Leonard and Paul George, both injured.
His absence was not noticed thanks to the great teamwork the Clippers did with power forward Marcus Morris Sr. and Croatian center Ivica Zubac, who came out of reserve, as leading scorers.
Morris Sr. was the leading scorer with 32 points, three rebounds and two assists, which put him at the top of a list of six players who had two-digit numbers, including three reservations.
Zubac was the bench leader, contributing 22 points with eight rebounds that made the difference by becoming the winning factor of surprise.
While guard Lou Williams also stood out as a starter with a double-double of 18 points and 10 assists, and point guard Terance Mann reached 15 and captured seven rebounds.
In addition to Zubac, Amir Cofey and Luke Kennard, as reserves, contributed another 15 and 10 points, respectively.
The Spanish Congolese pivot Serge Ibaka played 20 minutes in which he scored seven pointsbut he did a good job under the hoops at capture nine rebounds.
The Clippers' victory (21-8) was the fourth in a row and they remain in third place in the Western Conference and the Pacific Division, but only half a game behind the Los Angeles Lakers, who rested.
The guard Jimmy Butler with a double-double of 30 points and 10 rebounds led the attack of the Heat, who in the end could not get the decisive goals, nor control the scoring inspiration of Morris Sr. and Zubac
Two other players, center Bam Adebayo and guard Tyler Herro, each scored 27 points for Miami, which did not prevent the Miami team's second consecutive loss (11-16). Adebayo achieved a double-double by also capturing 12 rebounds and distributing seven assists. Herro had five rebounds and two assists. Forward Duncan Robinson finished with 13 points and completed the list of four Heat players who had double-digit numbers.