Climbing from nothing to the Games | sports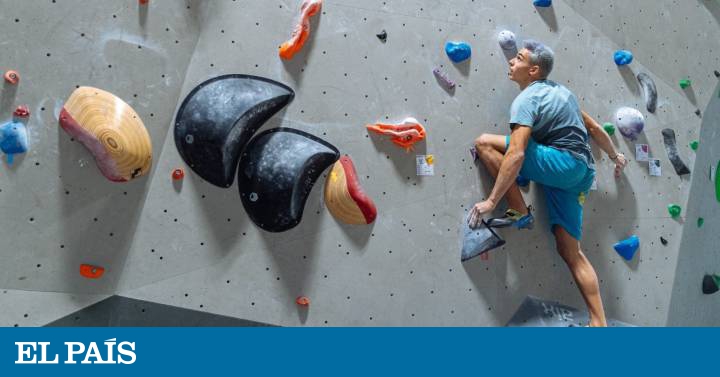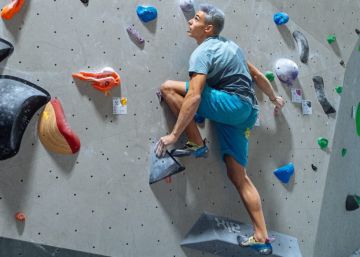 "It was something that we saw impossible six months ago and now we are there. Everything has gone so fast that I have gone crazy! ", Says the climber from Alberto Ginés, who at age 17 and in his first season in the absolute category has managed to qualify for the Tokyo Games, where His sport will debut as an Olympic discipline. And indeed, he has achieved the impossible. The project with which the technical management of the Spanish Federation worked was with a view to the Paris Games 2024. For the youth of its best climbers and for the almost absolute lack of infrastructure.
Climbing will combine three modalities in Tokyo: speed, block and difficulty (an average of the three is made). To train speed (a wall 15 meters high, which is as if it were an athletic track and wins the fastest), the selection directed by David Macià spends long periods abroad because in Spain there are only three walls for this modality (one in Pamplona and two in Madrid, and all built in the last three years). "We have made kilometers and kilometers by van, tight, through Europe and everywhere to be in the situation we are in now. It hasn't been easy, "says the coach. In the block, without ropes, it is measured if a climber is able to reach up on several short-film routes and how many attempts he has needed, and in difficulty it is about climbing a wall as high as possible and the highest point is valued which has been reached.
"I still don't believe it," Alberto says in a constipated voice from the Toulouse airport, where the pre-Olympic tournament has been held in which he has qualified. "We saw it impossible because of how young I am, because of the level there is and how the competitions had gone. This summer it seemed very complicated to even get to the pre-Olympic (in Toulouse the 20 best climbers were mentioned). I don't know what happened … but suddenly everything started going very well. It was a surprise, "explains Alberto, who blames his unstoppable progression to a chip change. "I was at home for a week in September with mine and came back reset. I took off the pressure on me, "he confesses.
Until then he had failed to assimilate the change of category, the junior jump to be surrounded by giants. "Until last year I saw all these people watching it on TV. In youth competitions there were 100 spectators at most. Suddenly I started to meet 10,000. It was a bit drastic and psychologically I got it wrong, "he explains. She wears her hair dyed white for a lost bet. "There are no words to describe it… it is such a beast milestone that we could not imagine it, but we have always been clear that it was not because it was impossible to stop trying. And in the end the impossible has become possible, as it sounds. The moral of all this is that you have to fight for dreams, because dreams can finally come true, "says Macià.
Pioneer of world climbing planning, he is an Olympic team coach since this course, and Ginés coach since he was 10 years old. And be careful: he directed one of the only two world champions that Spain has had in climbing (Ramón Julián, Ramonet). Even so, when he showed up at Alberto's house three years ago to tell the parents, civil engineer and nursing assistant, that his son had the potential to be an Olympic and that they were going to work on it, the answer was: But are you crazy? ? Alberto was only 14 years old.
His father was the one who instilled his passion for climbing, since his son was six years old. "Every weekend was an adventure, and that's how it was taken. He was having a pipe. It was a family activity, it was taken as a game. The weekend that less kilometers we did were 300 one way and 300 back, "he says.
The celebrations for the Olympic pass have been parked until Christmas. Although Alberto has not had vacations this year – between the youth circuit and the absolute he has done 32 international competitions -, as soon as he returns to the CAR (High Performance Center) of Sant Cugat books and notes of second year of Baccalaureate await him. Touch to return to normal life while the Olympic dream arrives.
You can follow EL PAÍS Sports in Facebook, Twitter or subscribe here to the Newsletter.