Climate Summit: Everything there is to do, you have to do it now | Society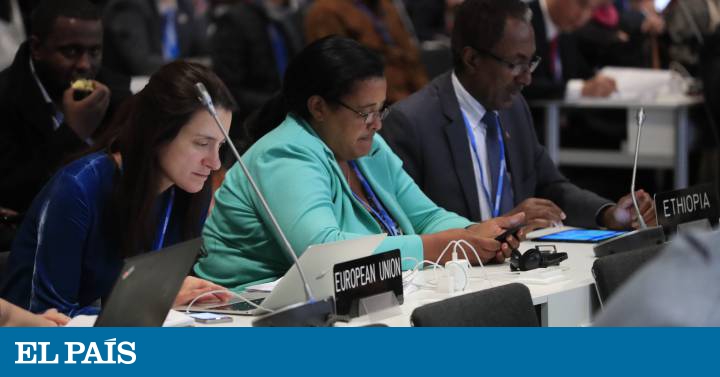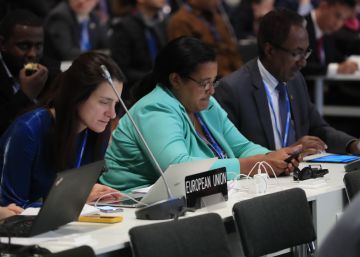 In one of the lighting towers of Ifema, a huge yellow banner that, with the reflection of the sun, composes a film-like picture with the shadow of the activists there climbing, and the English phrase: "Our politics are polluted", whichThat translates as "Our politicians are contaminated." That's what we talk about, although not strictly in those terms: about politicians and pollution. Inside the enclosure, leaders extend decision-making in an environment that the Spanish Minister of Ecological Transition recognizes as "tense"; The Minister of Health, María Luisa Carcedo, for her part, launches this phrase: "It is proven that air pollutants are responsible for about 10,000 deaths a year: the consequences of climate change are already a public health emergency." And a report on the Climate Change Performance Index is published in which Australia ranks last and Australian Prime Minister Scott Morrison says from Melbourne that "it is not credible."
It is 15.30 and several dozen people sit inside Ifema carrying signs that say "Human rights are our red line". They are from Fridays for Future. There is a replica of Rebels Beyond Borders's boat, a young woman raises the Palestinian flag, a boy at the megaphone demands "climate justice" and directs the chants. They entered and left pavilion 4 claiming indigenous peoples and denouncing violence against women. A spokeswoman for Fridays for Future, Laura Laguna, says that the commitments that are being made at the summit "are not enough" and complains about the negotiations "are very slow." That's right and that's also what comes out of official sources these days.
The success of this summit, in short, will be its celebration. It usually occurs in international events; The big deal is to get together. In this case it has been something to celebrate especially because when Chile announced that it could not host the appointment – if it has chaired it the same – due to social revolts in that country, it was believed that this year the occasion was lost. It is true that pollution is not going to remit because they talk about it, and at this time of Friday afternoon the only reason to celebrate is that: that a lot of important things have been said without having approached the two positions large blocks of countries: favorable to more ambitious measures to reduce pollutant emissions, and those who prefer to slow down. The urgency separates them, precisely the most important word of this summit and the one most pronounced by the participants of an appointment whose summary would be this: all that needs to be done, it must be done now. Nor will it be this one.