Climate finance grows for developing countries and reaches $ 71.2 billion | Society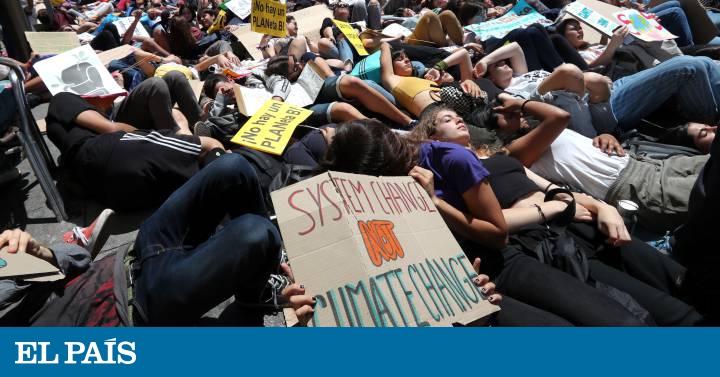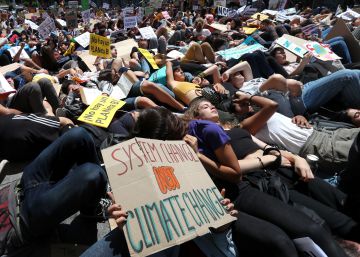 Financing mobilized from rich countries to help developing states fight climate change and adapt to its impacts reached $ 71.2 billion (64,186 million euros) in 2017, according to the last follow-up report prepared by the OECD (Organization for Economic Cooperation and Development) and spread this Friday. Financial aid for less rich countries is one of the fundamental legs of international agreements against warming. And the commitment acquired by the developed states almost a decade ago was to "mobilize" 100 billion dollars (more than 90.3 billion euros) annually from 2020. In 2025, within the new framework set by the Paris Agreement, this objective will have to be revised upwards.
The OECD highlights in its report that between 2016 and 2017 that financing grew considerably; went from 58,600 to 71,200 millions of dollars, that is, 21%. Of those 71.2 billion, more than 75% is public financing. The data for 2018 is not yet available, explains the analysis.
"The goal of reaching $ 100 billion in annual climate finance by 2020 remains achievable, but we must urgently intensify our efforts," said OECD Secretary General Angel Gurría, in a statement. During the special meeting to be held on September 23 at the United Nations headquarters In New York and at the annual climate summit held this year in Santiago de Chile in December, progress in climate financing will be one of the points to be discussed.
This funding compiled by the OECD includes both private and public funds. And it is, fundamentally, different types of credits and subsidies aimed at adaptation against climate change and mitigation (the reduction of greenhouse gas emissions).
The OECD has been carrying out these types of climate finance monitoring reports for several years, an always controversial issue. The developed states, which triggered the problem of global warming With the intensive use of fossil fuels emitted by greenhouse gases, they highlight the efforts they make to mobilize these funds. While developing states complain that they are not enough.
"Our estimates for 2013-2017 show that developed countries are making progress in climate finance and the indications are that this upward trend will continue," Gurría added.
The main destination of these grants and loans in 2017 are actions related to mitigation, for example through the implementation of renewables, which received $ 52.4 billion in financing, 73% of the total. For adaptation, 19% of the funds were allocated and the remaining 8% was for cross-cutting activities.
(tagsToTranslate) grow (t) financing (t) climate (t) climate (t) country (t) development (t) reach (t) $ 71.2 billion (t) ocde (t) urge (t) states (t) ) fulfill (t) promise (t) 100,000 million (t) annual (t) 2020



Source link