Climate change causes the starvation death of 200 reindeer in Norwegian islands | Society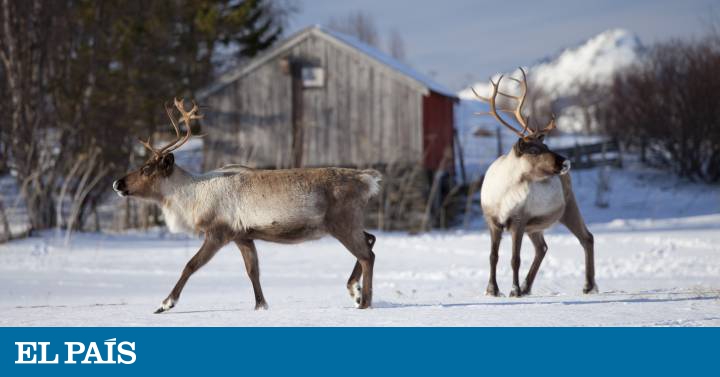 About 200 reindeer have starved to death in the Norwegian archipelago of Svalbard this winter. Researchers at the Norwegian Polar Institute claim that only one similar figure has been collected from animals killed in 2007, after 40 years of official records. Climate change is responsible for the event, according to those responsible for the reindeer census, which takes place every year in that region near the Arctic. The rains and the ice do not favor the access to the vegetation of the tundra to these animals.
The researchers of the Polar Institute, cited the British newspaper The guardianThey found up to 200 dead reindeer bodies when they were completing the annual census of the population in the archipelago that covers an area of ​​1,200 kilometers. They argue that the animals starved to death last winter.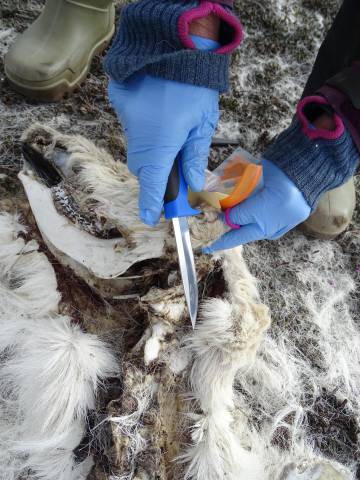 Onvik Pedersen, the census director, explained that this high mortality among the reindeer population is due to the consequences of climate change, which scientists say is occurring twice as fast in the Arctic compared to the rest of the world. "Climate change causes more heavy rains. Water falls in the snow and forms an ice sheet over the tundra, which makes it difficult for animals to reach the grass," says Pedersen. In winter, reindeers dig plants through the snow using their hooves, but periods of freezing and thawing generate impenetrable ice sheets that do not allow animals to access their food, researchers say.
The increase in mortality is also due to the growth of the reindeer population in the Norwegian archipelago. In addition, warmer summers favor an abundance of reindeer specimens competing for the same grazing areas. Since 1980, the number of these specimens has doubled in the Svalbard Islands and there are now about 22,000 registered animals, according to data from the Polar Institute.
(tagsToTranslate) climate change (t) (t) cause (t) death (t) hunger (t) 200 (t) reindeer (t) Norwegian island (t) (t) Norwegian (t) archipelago (t) svalbard ( t) only (t) record (t) similar figure (t) (t) death (t) 2007 (t) 40 (t) year (t) measurement (t) Norwegian polar institute



Source link