Climate activists disrupt Glasgow summit chairman's speech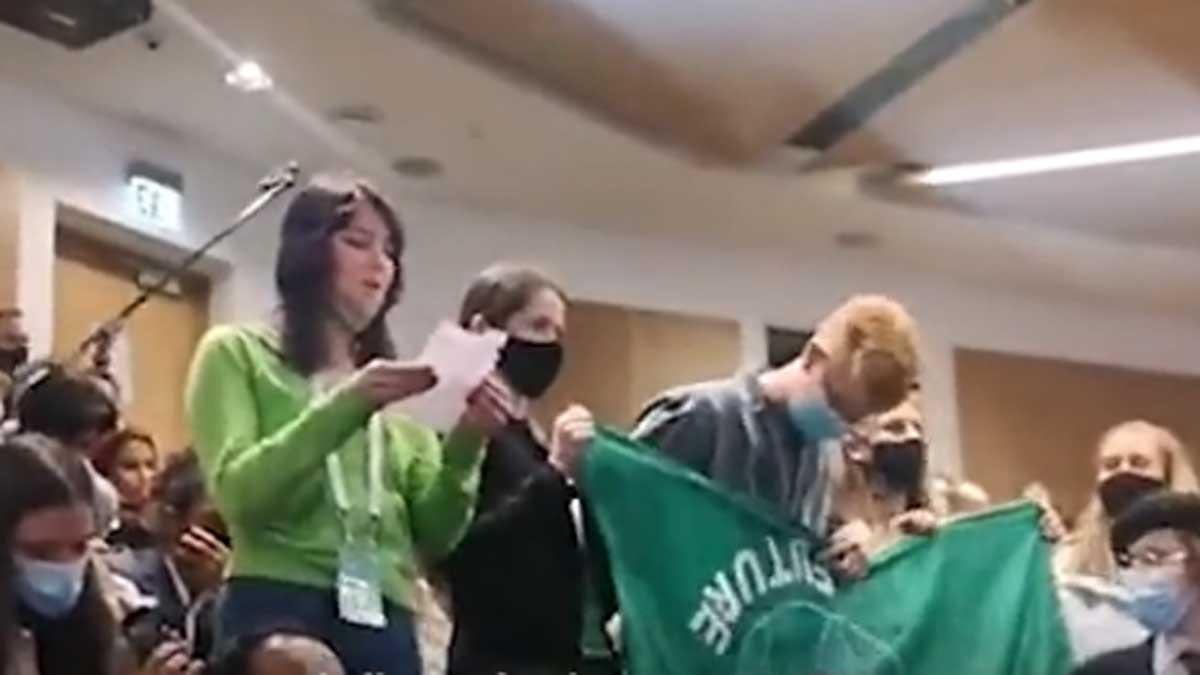 A group of activists interrupted this Saturday the closing speech of COY16 – the youth version of the UN Climate Summit– carried out by the president of COP26, the British Alok Sharma, and has accused him of being a "hypocrite" for the United Kingdom's investment in fossil fuels.
"Alok Sharma and the UK Government are hypocrites. They are opening the new Cambo oil field, they pay multimillion-dollar subsidies for fossil fuels but they refuse to take care of workers who need a just transition, "the activists have denounced, according to the Scottish newspaper 'The National'.
Sharma, for her part, has argued that her efforts align with those of young people. "I see myself as part of this collective movement with you", assured the president of the summit during his speech to a group of delegates from various countries who have attended the event for young people in Glasgow.
Swedish activist Greta thunberg, who arrived in Scotland this Saturday after participating in a protest in London on Friday, explained during an interview with the BBC that "it is not clear" that he will officially participate in COP26.
"I think many people could be scared that if they invite too many young radicals, that could make them look bad," said the young Swede.
Thousands of activists are traveling to Scotland this weekend before COP26 officially begins this Sunday, many of them traveling hundreds of kilometers on foot in various "pilgrimage marches", reports the Sky News chain.
Scottish Police Chief Iain Livingston, the highest ranking in the country, has ensured that his officers will respond "swiftly and robustly" to any attempt to disrupt the Climate Summit, and that the force is ready, along with another 7,000 officers from various parts of the UK, for "the challenges that lie ahead", according to the DPA agency.