Clients that banks do not want to see or paint | My Finance section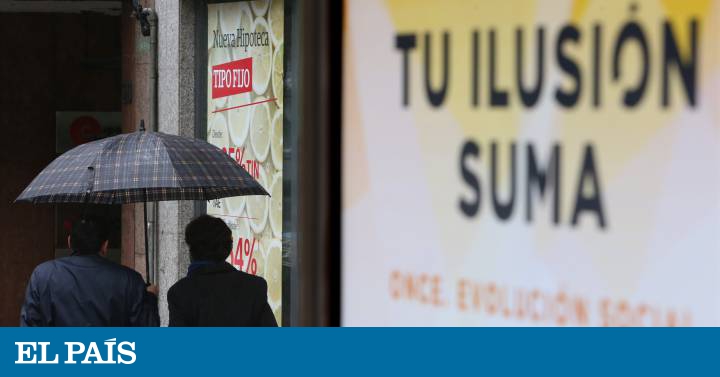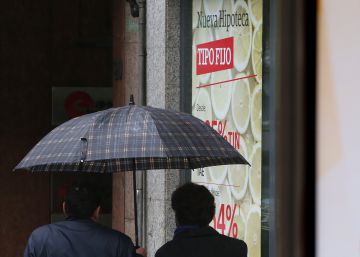 Accessing a banking product is not always as simple as one would like. After all, banks are private companies that, like all of them, justify their existence by generating a certain benefit for those who participate in their property. Hence, customers who, for different reasons, cannot guarantee a sufficient profit margin, will be more easily rejected. Who are the users whose requests to get credit, a mortgage or a cardDo entities deny more frequently?
Do you ask for a loan? Indefinite contract and good salary
To talk about the profiles to which the bank will most likely deny a consumer credit, the loan director of the bank comparator iAhorro suggests distinguishing between traditional and newly created entities.
In the first case, it is the risk department who has to analyze the user's profile before granting the credit. His great enemy? Precarious work. "The banks of a lifetime do not usually grant loans to clients with temporary contracts and low salaries," explains Zafra. The freelancers they will not get rid of this sentence, but your situation may be compensated by seniority and reasonable income.
Not only the regime to which the worker is registered, but also the sector in which he carries out his activity counts. In this way, "the users who work in the technology sector they have more facilities to get a loan, since it records less unemployment than others, "says Zafra.
Another situation that penalizes the potential borrower is be included in some delinquent file. "Late payment is a very important criterion of exclusion, and if the client is in Asnef, for example, it will be very difficult to get financing. "
In the case of the new entities, the technologies that they usually use allow to analyze also the profiles that customers have on social networks. There they will look for the behavior patterns that are estimated to be typical of the delinquent.
To get a mortgage: seniority, income and savings
The profiles less demanded by banks when granting a mortgage loan are the self-employed with an age of less than one year, especially entrepreneurs, such as the owner of a bar or a store, more than professionals, such as a lawyer or a manager. "Not being able to count on business results yet, the former are more unstable," argues Mortgage Director of iAhorro, Simone Colombelli. On the contrary, the latter "sell their time and have fewer risks than business freelancers," he adds.
In the opinion of Colombelli, banks prefer clients that have some experience and have a working life of at least a couple of years. "Someone who has just gotten their first job may have more difficulties, as well as professionals with very long studies who have joined the labor market late," he adds.
As far as income is concerned, users who can count on only 1,000 euros or between 1,500 euros and 2,000 euros as a couple are the ones who will have more problems when it comes to getting a mortgage in large cities, such as Madrid or Barcelona.
The savings They are another of the problems faced by people who are going to apply for a mortgage. "Not having any kind of savings makes it very difficult to achieve," admits Colombelli. The ideal is always to contribute 20% of the price of the house, plus the money needed to cover the expenses.
Another key point is indebtedness. "The sum of the repayment of the mortgage and other loans should not account for more than 40% of the client's income", Says Colombelli.
If you want a card, be solvent and debt free
"When evaluating a client that is requesting a credit card, the bank will generally favor demonstrable solvency and a low level of indebtedness, rather than seniority or income, "says the data analyst of the bank comparator, Nestor Martín.
In this way, an indebtedness above 40% or 50% of the client's income will subtract many points. In this calculation the bank will include rent, mortgage and other loans. He also usually asks that the balance in the current account be positive, although it is not necessary for the money saved to be much.
In any case, freelancers and workers with temporary contracts will have more difficulties. And, in terms of salary range, users with incomes between 700 euros and 800 euros or with an age less than three or four months have more complicated.
Other elements to take into account in the case of a card is the age of the user who requests it, since the bank always prefers a customer who is over 25 years old and with a fixed income.