Clemente lands eagerly at UD: "I'm looking forward to starting"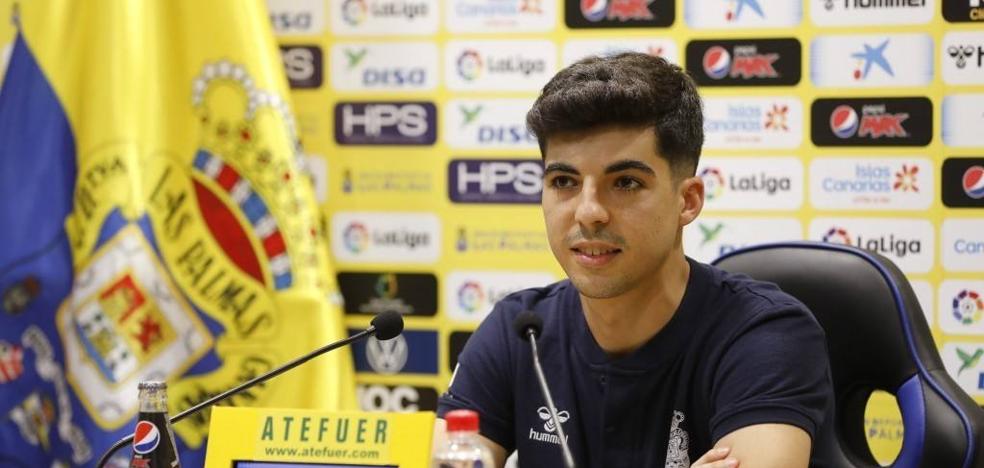 football
The last signing was presented this Monday and he advanced that "physically" he has the necessary conditions to start competing
Enrique Clemente arrives at UD on property, from Real Zaragoza. Luis Helguera, sports director of the club, was the one who took the first word and thanked to describe him: "He has a good ball output and a correct understanding of the game." Furthermore, "this is
a player profile that we did not have and will allow other teammates to breathe. He has room for growth and we are happy with his arrival."
When the round of questions began, Enrique Clemente stated that "the main reason was the interest the club put in me. His project has been in the ascending line for a few years and that ended up decanting me.
Physically I am available to the coach and I am looking forward to starting.
Regarding his most recent past, he declared: «I am very excited about this project. I've been out on loan twice and I wanted to feel loved; That's why I come in property and the clubs agreed for it«. he specified that, "both central and lateral I feel comfortable, because they are positions that I have alternated."
Asked about his knowledge about the team, he said: "I watched the first game from the Zaragoza side and, just like in Malaga, they played great games. The coach's philosophy attracts me a lot. I have known him for years and I know perfectly his style and idea of ​​play. We are in tune with respect to the way of understanding football."
Regarding the interest shown by UD Las Palmas and his personal purpose:
«Luis Helguera showed me that the club wanted me here and I felt highly valued. I come to work, to help the team and compete as one more. Together we will give the highest level."
Finally, there were also words for the yellow captain: «
Playing with Viera is a pleasure. He is an idol for the fans and I have been watching him since before he came to professional football. In the last promotion match I was amazed. This is an island that breathes football.