Claude Lelouch: "The days you are not in love with are wasted days" | Culture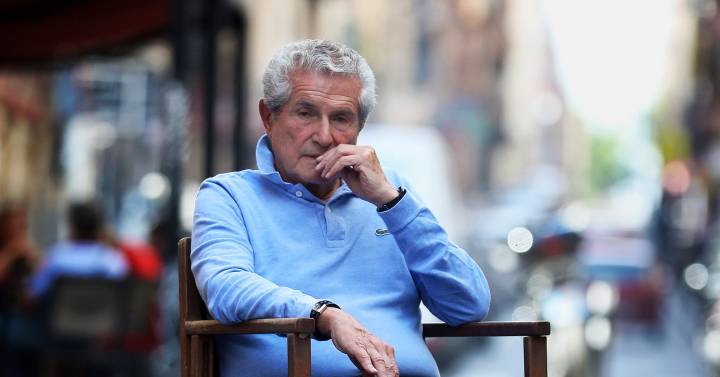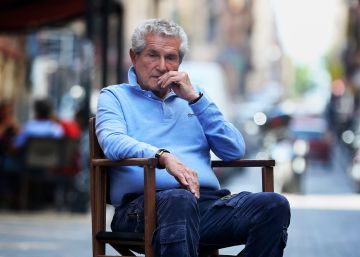 Five years ago, Claude Lelouch (Paris, 81 years old) attended a projection of the restoration of his A Man and a Woman, the sentimental drama of 1966 that marked several generations, and sitting next to its protagonists, Jean-Louis Trintignant Y Anouk Aimée, Inspiration came to him. "I thought he deserved to make a movie with them now," he says before confessing his regret for the second part he premiered in 1986: "I made it too soon."
Today opens in Spain The most beautiful years of a life, the closing of the love story between racing driver Jean-Louis Duroc and the script Anne Gauthier, that is, among the characters of Trintignant and Aimée, the greatest success of Lelouch's career (alongside The one and the other) and of the composer Francis Lai, who died after finishing this score in November 2018, which returns to the mythical "dabadabada". That is, the whole romantic band meets again. "Of course," laughs Lelouch, sitting in Madrid on a terrace in early September. "We haven't been rehearsing since 1966, but my unconscious is working with the script since that year. My intelligence, no. That had left all those references behind. "
Lelouch considers his romantic drama – which is already his penultimate film, because he has later shot The taxable income with an iPhone as a camera "and that will make a lot of people crazy" – a "miracle movie". And he develops the definition: "Because time has acted as a miracle. I don't make them, although I know how to film them when they arrive. Miracles have given me permission to capture them, I can catch the invisible. When I looked at Jean-Louis and Anouk, I wanted to keep rolling. Jean-Louis has had a complicated life, terrible things have happened to him that include the murder of his daughter. If there is someone who can tell us about life, it is he. In his voice the truth resonates, he cannot lie. He is unable to say something he does not think. " That's why Lelouch is proud: "The whole movie is based on his voice."
Spontaneity and truth
Trintignant and Aimée maintained the chemistry of 53 years ago, and the filmmaker, incide, did not have to rekindle or ignite the flame. "I have always run behind spontaneity, fighting for the camera to be ready as soon as it arises. For me, spontaneity is halfway between the likelihood and the lie. When you say something spontaneous, you loose little moments of truth, at least plausible moments for those of us who attend them. I didn't want Jean-Louis and Anouk to learn the texts, to recite them like in the theater. I have no doubt they had done it wonderfully. However, upon discovering the dialogues and situations as we filmed them, they lived in the moment, they did not interpret it. The meetings are authentic, as each sequence progressed I blew the texts, and that his voice arose from the conviction of his feeling, of the truth of his heart. It was like filming children, since from a certain age the elderly seem like children. " Indeed, the character of Trintignant, devoured by the Alzheimer's, plays with that double permissiveness: that of age and that of disease. "Everything is forgiven", Lelouch starts. His face darkens when he confirms that the actor, today, what is devouring him in real life is cancer.
What applies to Trintignant is the same for Lelouch, and now he doesn't cut himself to speak against the Nouvelle Vague, movement that attacked him in his beginnings. "Look, why do children go to school? Because there is recess. The Nouvelle Vague filmmakers didn't like recess or play. And I love recess. "
At the Cannes festival, where it premiered The most beautiful years of a life, Lelouch defended his passion for romantic cinema, which does not currently live its best moments. "Can I point out?" Clear. "It depends on romanticism. If you do the Hollywood one, it is normal for the viewer to look at it badly. Romanticism is the result of a tremendous calculation. I have always thought that love is better than life. The only moments I have been happy have been when I was in love with something or someone. The days when a human being is not in love are wasted days. Only when you fall in love do you abandon your selfishness, do you leave your self: you love someone more than yourself. That is when the human being becomes interesting. The rest…". And for the filmmaker that love also refers to his profession. "The human being I have loved the most has been the cinema," he says with a laugh. "I've cheated on my wives with the movies." And then he goes back to the reflection: "Cinema is the most popular art in the world, because we are all filmmakers, we all have eyes. No need to study. Memory is the best machine to mount. "
(tagsToTranslate) claude lelouch on (t) day (t) be (t) fall in love (t) be (t) waste (t) veteran (t) French director (t) (t) gather (t) jean-louis trintignant (t) anouk aimée (t) closure (t) trilogy (t) man (t) woman



Source link