Classes may return to pre-pandemic size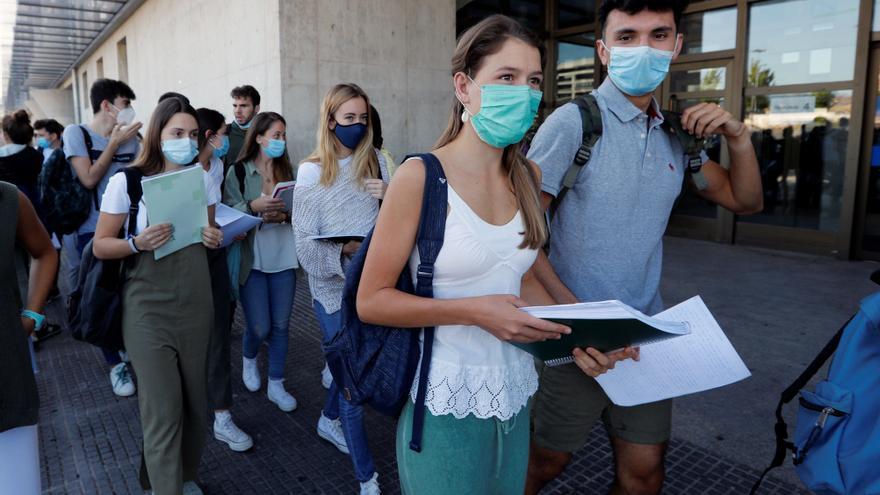 The autonomous communities may set the next academic year 2021-2022 the same ratio of students per teacher before the pandemic, provided that safety distances are maintained, according to the latest draft that the Ministry of Education will discuss this Wednesday afternoon with regional governments in a sectoral meeting.
At the request of some communities, Education has modified in this new document what refers to the limits or maximum size of the classes in the different educational stages, allowing to establish those provided for in the respective regional regulations.
In the previous working draft it was specified, for example, that in children from 3 to 6 years old they were going to form a stable coexistence group (bubble) of a maximum of 20 children together with the tutor, and in primary school of up to 25 students.
Now, Education refers to the ratios established in the applicable regulations in the autonomous communities, and the same in the rest of the teaching sections.
In the document, dated May 17, it is stated that the organization of infant students will be in groups of stable coexistence, formed by a maximum according to the ratios established in the applicable regulations together with the tutor.
Also, these children They will be allowed interaction between groups of the same course especially in outdoor activities (recess, sports activities, projects …).
In Primary Education, from 1st to 4th, there will also be bubble groups, formed by a maximum according to the ratios set in the regional regulations, while in 5th and 6th the organization can be done as a stable group maintaining the distance of 1.5 meters , with the possibility of making it more flexible to 1.2 meters.
In secondary, baccalaureate and FP, a interpersonal distance within the classroom of 1.5 meters, which can be lowered to 1.2 meters, to guarantee presence; in both cases, the size of the groups will have a maximum of the ratios established in the applicable regulations, always according to this draft.
Mandatory mask
In relation to the use of the face mask, its use will be mandatory from 6 years on, regardless of maintaining interpersonal distance or belonging to a stable coexistence group.
Today, the acting Minister of Education of Madrid, Enrique Ossorio, He has indicated that he believes that the document that the Executive It is "reasonable", since Madrid shares its opinion on the presence.
Among the communities that have requested a less distance in the classroom between students is the Region of Murcia, which advocates that the separation between student tables should be one meter, the same position as Aragon.
The shorter distance implies that more students fit in the classroom and allows the autonomies to dispense with the splits and reinforcement teachers hired as a result of the pandemic, something that the educational community and teacher unions have already opposed.