Clara Sans, Diego Ibáñez and Ana Telenti: "In 'Cardo' it is inevitable to feel identified with what you see"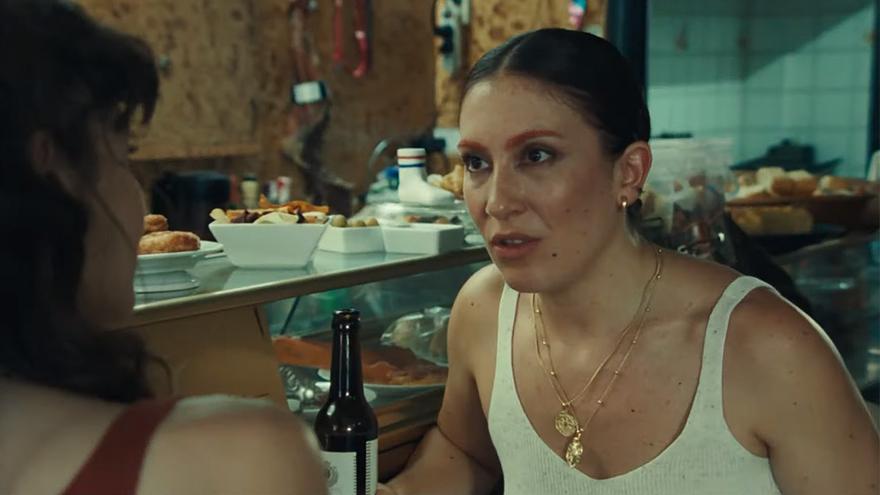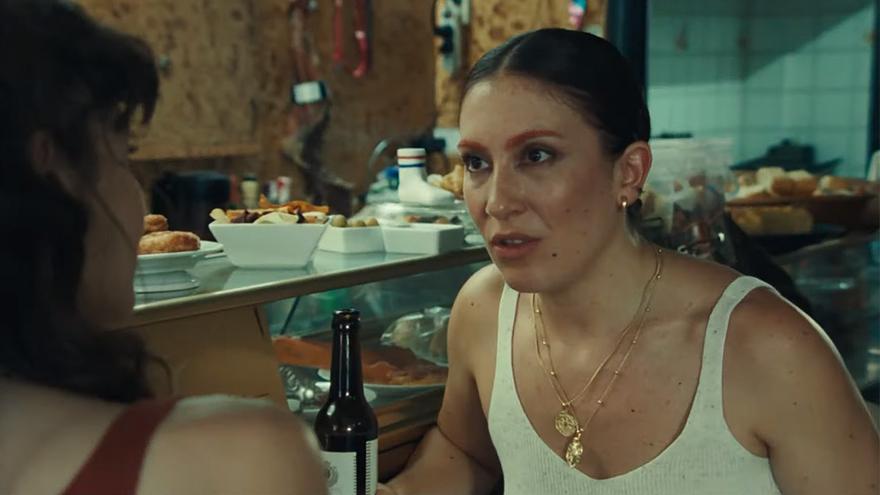 'Cardo' is now available in Atresplayer Premium. A series with touches of humor, composed of six chapters, in which María (Ana Rujas) presents a somewhat complicated stage of her life. YOTELE talks with Ana Telenti, Clara Sans and Diego Ibáñez, three of the actors that make up the cast of the series produced by Buendía Estudios and Suma Latina.
-How would you define your characters?
Clara Sans: Bego is a confident woman, without any kind of complex. Has financial stability, works in advertising. In the series, she is like the friend who acts as María's mother, who tells her what to do and how to do it, she wants to take care of her. Above all, I emphasize that she is a very free girl, who enjoys her pleasure. It's great.
Ana Telenti: I play Eva, who is the best friend from María's neighborhood. This woman works in an aesthetic clinic. And well, he has healed a lot to get where he is. She is a strong and very determined woman and has been with her boyfriend all her life. She's getting ready for her wedding and she's in her late thirties. He thinks he has everything more or less tied up and, in a way, discovers that perhaps the life he had until now is not what is going to make him happy. Maria will always be by his side, whatever happens.
Diego Ibáñez: I play Gabriel, who is a 26-year-old entrepreneurial kid. He is supposed to have had an easy life until the moment his father has an accident and must be admitted to the ICU, that completely changes his life and leads him to meet Maria.
-Do you feel identified with your role in the series?
CS: Yes. With our characters, who obviously have something of ours, because we have interpreted them, but also with the rest. There are moments when I feel very Maria, very Eva or very Bego. Above all, if you do a mix of all three, it would build Clara.
AT: Yes, I think it happens with all the characters. Especially with these 3 women that Clara mentioned. We feel reflected in many things, we each have a little of all.
GAVE: I see more identified in other characters than in mine, but it is also true that mine does not have as much journey as, for example, that of María. I do feel identified with her throughout the series. Maria ends up taking you.
-Do you think that viewers will also feel identified with your characters?
CS: I believe and hope so. For me Eva María and Bego are my friends, that is, if I, like Clara, saw them, I would think they are my lifelong friends. Like Gabriel there are also many boys. Later it is true that there are other brutal characters with whom to feel identified, such as Dolores.
AT: All the characters are great. I would dare to say that it is inevitable to feel, in some way, identified with what you are seeing. They are lives that, from where they are counted, are of ordinary people.
-How has it been working with Los Javis, Ana and Claudia?
CS: We really saw the Javis very little, because they have come to the filming a few times. They have let Claudia Costafreda and Ana Rujas do what they wanted, that is, tell their story as they saw it, being the owners of it. Claudia has an incredible temper and directing goodness. Ana Rujas is a beast that has not only focused on doing her job well, but has also helped us as actresses.
AT: Of course they have been demanding. However, the work has not been lived from the demand. Until you had what you needed, it did not stop. It has always been lived from love, from the playful. It has been a very fun trip. There have been many moments when I think it has been a challenge for everyone.
-How was the moment when you were asked to be part of this fiction?
CS: For us it was a resounding yes. For me it has been the opportunity to be working and, for Ana as well. It is a project in which we feel that it is our story. It has been something that we have earned with effort and work. It was a gift that they suddenly bet on new, unfamiliar faces.
-Diego, you are a musician, how has this experience been for you? Would you do a role in a series again?
GAVE: I would repeat this project without hesitation, although in others it would have to be seen. When I did the casting I really wanted to know if they caught me, but I came out thinking that I had been fatal. On the other hand, with the fear that I had, I thought that if they told me that I was not moving forward it was something that would save me. I have taken it as a challenge.
-What would you say 'Cardo' has that makes it unique and different from the rest of the series on platforms?
AT: I think it is told from an honest point of view. He is a scoundrel and it is worth it that the spectators accompany Maria to the end.
CS: It is told from the entrails of Claudia and Ana and, on the other hand, from ours as well. You can not miss it.