Clamor in the tennis world to discover the whereabouts of Shuai Peng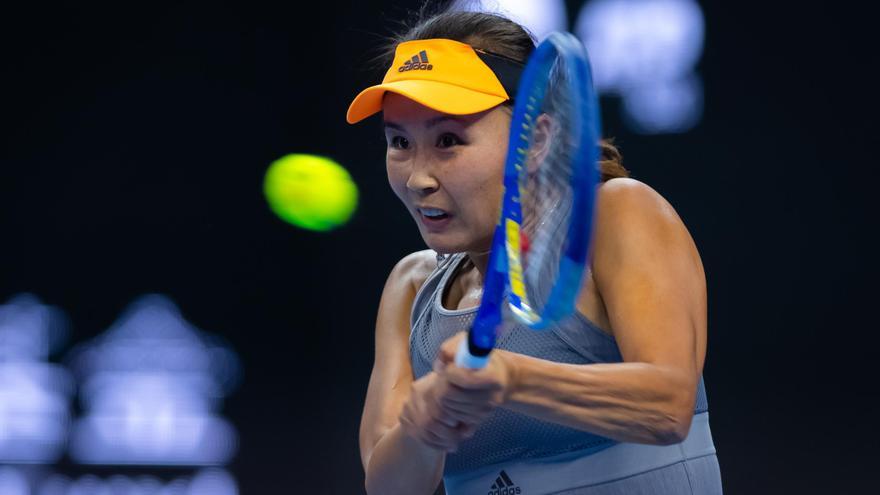 The WTA is willing to assume the millionaire losses that would result from canceling its ties with China if it does not shed all the light on the case of the tennis player Shuai Peng, She is currently missing after having denounced sexual abuse by her country's former deputy prime minister.
"We are willing to withdraw our businesses from there and deal with all the complications that come with it because this is really much more important than business. The women they must be respected and not censored, "said Steve Simon, CEO of the WTA, a circuit that has several tournaments in the Asian 'giant', said in an interview with US CNN.
Peng has not been seen in public since she accused Zhang Gaoli, the former Chinese vice premier, of forcing her to have sex at his home. The tennis player, former world number one in doubles and double 'Grand Slam' champion in this modality, it did so through a publication on the social network 'Weibo', which was deleted after 30 minutes, as well as all traces of mention.
Simon assured that they have spoken with the China Tennis Association and that they have been assured that the player was safe and sound in Beijing, but that attempts to communicate directly with her had been unsuccessful.
"We have contacted her on all the phone numbers and email addresses we have, and through other forms of contact, but to date we still have we could not get an answer ", the manager pointed out.
"Despite the numerous possibilities there is in the digital world to contact people, to date we have not yet been able to get an answer "from the tennis player, he complained.
This also cast doubt on the alleged email he would have received from Peng stating that he was fine and backtracking on his accusations, and that it was published by Chinese state media.
For Simon, that 'email' was a "prepared statement of some kind" and he cautioned that he had not yet received a follow-up response, despite having responded immediately. "If she was forced to write it or if someone wrote it for her, We do not know, but at this time I do not think it has any validity and we will not be comfortable until we have the opportunity to speak with her, "he stressed.
Among the most prominent reactions of players in the world of tennis, it is worth mentioning that of Serena Williams, who said she was "devastated by the news about Shuai Peng" and trusts that "be fine and find her as soon as possible"
Also several Spanish players, such as Feliciano lopez, have joined the search using the 'hashtag' in their social networks #WhereIsPengShuai (where is Shuai Peng).
For his part, Will Ripley, CNN's China correspondent, based in Hong Kong, denounced after the interview was broadcast on blocking the signal of the television network by the authorities.
"China has now blocked CNN's broadcast signal to avoid more reports on Peng", said the correspondent, as reported by his network.