Ciudadanos brings the # UnPlátanoPorLaPalma campaign to the heart of the European Union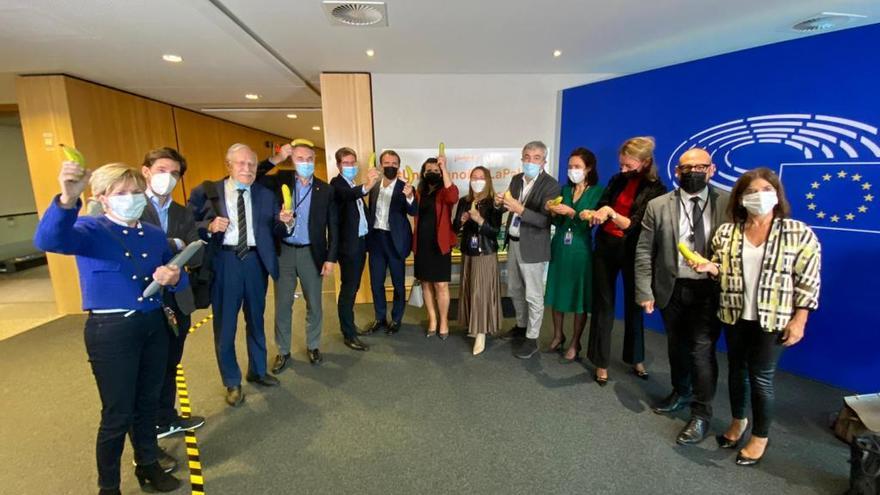 The eruption of the Cumbre Vieja volcano is devastating an important part of the island of La Palma. Houses, companies, schools devoured by lava, roads and infrastructure erased from the map as if they were chalk and thousands of people displaced after their homes were destroyed. But, in addition, hundreds of palm farmers have seen their banana crops destroyed or under a layer of ash that is spoiling the fruit. From Ciudadanos we want to bring its situation to the heart of the European Union, through the # UnPlátanoPorLaPalma campaign.
The Canarian banana is an economic engine of the primary sector, an emblem of these islands and a product of the highest quality recognized throughout the world. The island of La Palma has almost 3,000 hectares of banana trees, which produce almost 40% of the Canarian bananas and on which thousands of families depend. The lava has already destroyed more than 30 hectares of crops and the ashes caused by the eruption are leaving millions of bananas uncollected. The October and November harvest is in danger, as are the plantations themselves.
Financial aid is being approved for La Palma, which is good news, but it will not be enough. The consequences of the disaster are going to last a long time, so solidarity and support for the island must also last a long time. Spain and Europe have to be next to La Palma trees. Today we join the # UnPlátanoPorLaPalma campaign and we encourage all Europeans to show their love and solidarity by buying Canarian bananas and making a donation that will help those affected by the eruption.