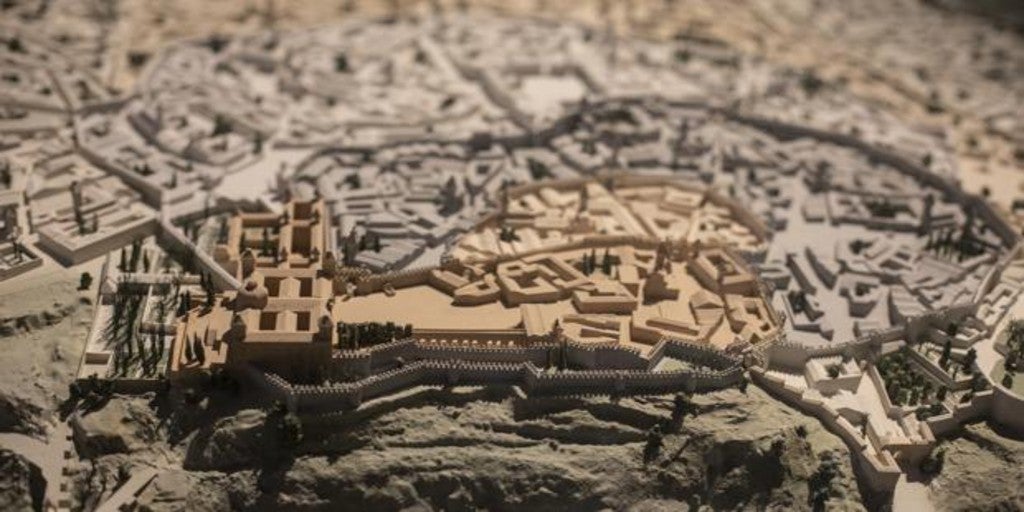 Marcos Sanchez Foncueva
Updated:06/09/2022 01:04h
Save

I read avidly these days the news generated by the start of the processing by the Madrid City Council of the modification of the urban regulations of its General Plan. Those of us who know Mariano Fuentes, delegate councilor for the Urban Development area, know that he is an urban manager, a technician involved in politics. Wrapped, not tangled. He uses politics like one who uses a smart suit. He knows that he has to wear it to go to the party. He always wears it ironed. He always looks new. When he finishes the party, he keeps it in his closet and continues working with responsibility and dedication. He would even say fondly.
He looks radiant these days. It is not for less. As an urban manager I know how difficult it is to sink your teeth into Madrid's urban planning.
The urban planning delegation has done it in the best way, without complexes, working and sitting down for a year to listen to society. Technicians, experts, neighbors, new developments, old neighborhoods, have sat at the table to expose the real needs of the city and its inhabitants. It seems easy and it probably is, more than you can imagine for a practice that, unfortunately, had not been common until now. But think that we are talking about the megacity of Madrid. Although I will not explain today the virtues of the announced modification, or the way to improve it, since everything can be improved, I allow myself to quote Jane Jacobs when she refused to consider the mixture of diverse uses in the city to be chaos, defending that what it really implied such mixture was a complex and highly developed form of order. And in these walks the Madrid City Council. It is not about ideologies, it is management. The intensification and mix of uses must become the kilometer 0 of urban planning in Madrid. If you want to re-humanize the city, you have to mix. As in chemistry, what is mixed does not combine, it forms a new body in which each component maintains its identity and properties. Urban uses have to mix and form that body, the city, that unit in which the houses, the neighborhood stores, the large and small offices, the cinemas, the museums, the parks and gardens, the warehouse where the product is collected purchased from home, they coexist and give life to the city, improving a bloodstream in which it circulates calmly, without having to go through the entire system to bring oxygen to its members, to its neighborhoods. Each with its own pumping and recycling station. Improving the general state of the heart of the city, which will only have to worry about everything flowing until it reaches each pumping station. Mobility will improve, accessibility will be guaranteed, integration will be a fact. The humanization of the city, closer.
It seems difficult. It surely is. Although everything will be extraordinarily easier when an urban system conceived in this way works. In any case, it is about management and managers. An urban planner architect and, nevertheless, an excellent friend, reproached me in a relaxed conversation for an alleged fixation of the person who writes to them with the management and the managers. I argued that this obsession leads me to commercialize urban planning. Nothing further from my ideas. Management is not only private, there is also public management and large public managers. What's more, I defend that there must be a determined intervention of the public sphere in the city and in everything that affects real estate in general and urban planning in particular. It happens that we tend to oppose liberal policies and intervention. Which is, of course, a reductio ad absurdum when we talk about the city in the 21st century. A system as complex as the city cannot be pigeonholed into policies or ideologies. In these times transcending ideology is not easy and so it goes. Little do we observe that politics and ideology are an instrument, the means to obtain results, necessary but limiting if we insist on making politics or ideology an end in itself.
I do not believe that an urban system is anti-liberal that borrows elements, for example, from the French model in which its Corps of State Architects and Urban Planners, one of whose main motivations is "to make coherent respect for heritage and urban planning of the territory", ensures that no architectural or aesthetic outrages are committed in the conception, design and execution of buildings or urban layouts. The mix of uses, as Jacobs recalled, is not chaotic; those outrages do lead to urban chaos and they attempt against the integration of uses and, what is worse, against the social cohesion that must inspire any urban intervention or architectural action.Knowing that the existence of a body with such functions is not possible at the state level in Spain because of our competence system, could well be implemented at the regional level.
All in all, urban management is complex enough for whoever deals with it to be a real urban manager, whether public or private, whether an architect, lawyer, geographer, even, why not, a historian or sociologist, as long as they have the skills, aptitudes and attitudes that must define an urban manager. On the specific definition of such powers, I ran out of space today. Although here there may be discussion, too, provoked by those whose zeal makes them exclude from the management of the city those who are not architects, or lawyers, or geographers... In the face of these, be wary, they are not urban managers.