Cintora says goodbye to TVE: "They took us away from a program with one government, they also took us away with another"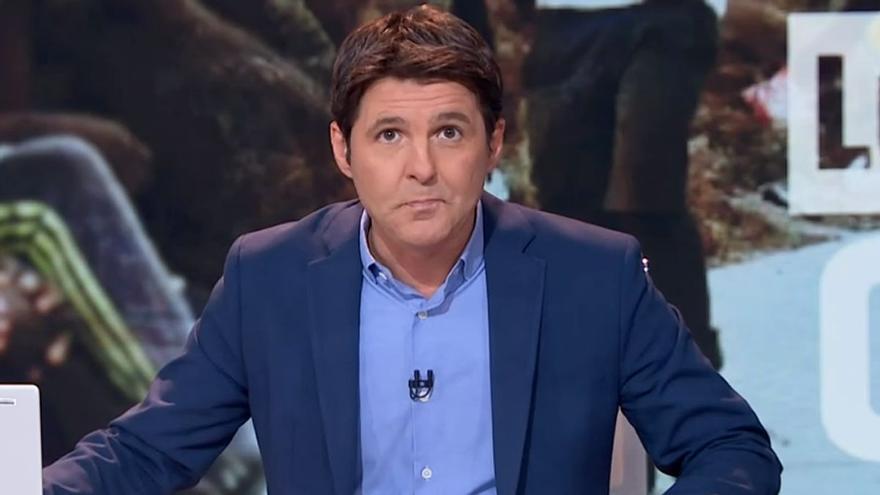 After a season in broadcast, TVE has closed this Thursday 'Clear things' for not having met expectations in terms of audience. The program of Jesus Cintora ends his career on public television with an average of 7.3% screen share and as the fifth option in its strip, some data that have led to its cancellation. However, on his last day at the helm of the news space, the journalist has not hesitated to launch a series of darts at the corporation led by Jose Manuel Perez Tornero.
"Here we are, they close us, but we will continue to tell what happens until the last minute. Yes, they close us," said Cintora during the start of installment number 173 of 'Clear things'. "We're not going, they kick us", pointed further ahead.
In the final section of the program, the presenter wanted to know the opinions of some of his regular collaborators on the cancellation. "It has been an honor and a privilege to be here with you. This confirms what you and I have talked about at some time. There is nothing more dangerous in Spain than doing journalism, being independent and having people see you", affirmed Antón Losada through a direct connection.
"There is a key there, that people see you. Because this program has a good audience", provided Cintora without referring to the data that are collected in the first paragraph of this article. It should be noted that 'Clear things' has managed to improve the audiences of the noon slot of La 1, but its results have been below the average of the chain and, therefore, they were insufficient to guarantee its continuity.
"The other one we did had a very good audience also on that channel"added the journalist in memory of 'The mornings of Four', which was canceled by Mediaset when it was going through its best moment in terms of viewers. "The blame is on what we tell," Cintora has dropped, who has been praised by the veteran journalist Fernando Ónega: "You are a great professional, an animal on television. Today you close a stage, but you have a huge future ahead of you."
For its part, Gloria Marcos He has been in the same vein as the presenter: "When a program like this is alive, it has a large audience and drags it to the News, it seems to me a terrible clumsiness." A few words that do not adjust to reality either, since as we analyze in this article, Ana Blanco's newsletter has lost 1.4 points (11.3% compared to 12.7% the previous season) since the arrival of 'Clear things'. Likewise, other commentators have wanted to make it clear that they have expressed their ideas "with total freedom."
Cintora has used her last words to thank the audience: "Without you, nothing makes sense." "I am extremely lucky that there are people who even defend me, because he does not understand things and does not accept them. Thanks to the team, it's spectacular. There is a huge talent. Nobody has come to be my cousin, my girlfriend or my sister, people have come for their talent, "he stressed.
On the other hand, he has made reference to the new program that will continue to be produced by The Co-producer and who will have Ion Aramendi as presenter, as advanced exclusively YOTELE. "The production company continues, I do not. I did not decide to outsource this, I say it for some colleagues of TVE", has commented, pronouncing in this way on one of the biggest controversies that have surrounded the format since its premiere.
"They commissioned me to do this like that and I accepted it that way. I have left my skin for this chain, I have tried to do it with the greatest humility. Sometimes I would have liked that they would have defended me moreI suppose they hadn't attacked me, but I've tried to do my best, "he said before mentioning again the abrupt end that 'Las mornas de Cuatro' had years ago: "They took us out of a program with one government, they also took us away with another government. There is a commitment to the truth, we have told what happened ".