'Cine de Barrio' will celebrate its 25th anniversary with the broadcast of 'That voice is a mine'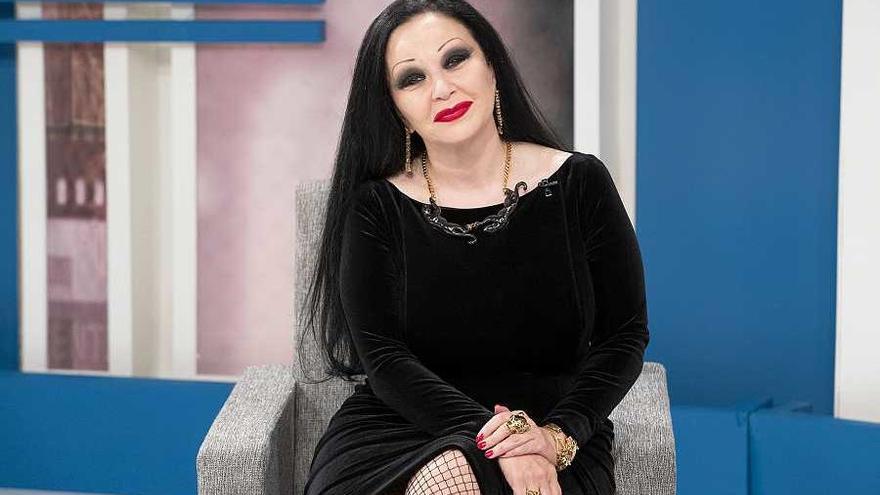 'Neighborhood Cinema', from La 1 de TVE, will celebrate its twenty-fifth birthday this Saturday, October 24 with the issuance of 'That voice is a mine', as announced this Wednesday by the RTVE Corporation.
Directed by Paco Quintanar, the space is presented, since September, by AlaskaAlaska. "I am not only a spectator, I am devoted, a fan. The Spanish cinema that is collected in this space is in my DNA. And that it coincides with such an emblematic date makes it even more special ", he assured.
Also, Alaska has stated that watching the movies offered each week by 'Cine de Barrio' on Saturday afternoon "is beyond enjoyment." "It is to remember that Going to the movies was an unavoidable date for Spaniards of any age and social background, who stayed with friends to share the experience. And for younger viewers it is a priceless source of information about fetish actors and actresses, about directors who have made history ", he explained.
For his part, the director of the space, Francisco Quintanar, has pointed to "evasion, entertainment and nostalgia" as three of the keys to success of a program that in the coming weeks will see its decoration, headboard and graphics renewed.
RTVE has advanced that the program will broadcast in the coming months various titles from the nineties, when 'Cine de Barrio' was born, as 'I am that', or 'All men are equal'; as well as 'The miracle of cante'. "A tribute to Rafael Farina on the 25th anniversary of his death, "said Quintanar.
In these 25 years, 'Cine de Barrio' has more than 1,200 films broadcast and close to 2,000 guests. The program was born in July 1995 on La 2 de TVE by the hand of Jose Manuel Parada, and began to be broadcast on La 1 on October 21, 1995, with the film 'Nobleza baturra' and the presence on the set of its protagonist, Imperio Argentina.
From the beginning, Parada was accompanied by the pianist Pablo Sebastián. In 1996, the actor and comedian also joined Miguel Caiceo, replaced in 1997 by Julia Bustamante, and this one, later, by the actress Eva Leon.
Actress and singer Carmen Sevilla He made his debut in front of the space on January 10, 2004, with Juan Carlos Cerezo and Sebastián Yunyet as director, who was replaced by Francisco Quintanar from 2005 to the present.
In 2010 it would be Ines Ballester who would give the reply to the Sevillian actress. Concha Velasco, presenter since 2011, she gave the relief in September, after almost a decade, to Alaska.