Cienfuegos becomes the first Spaniard to reach an Olympic hammer final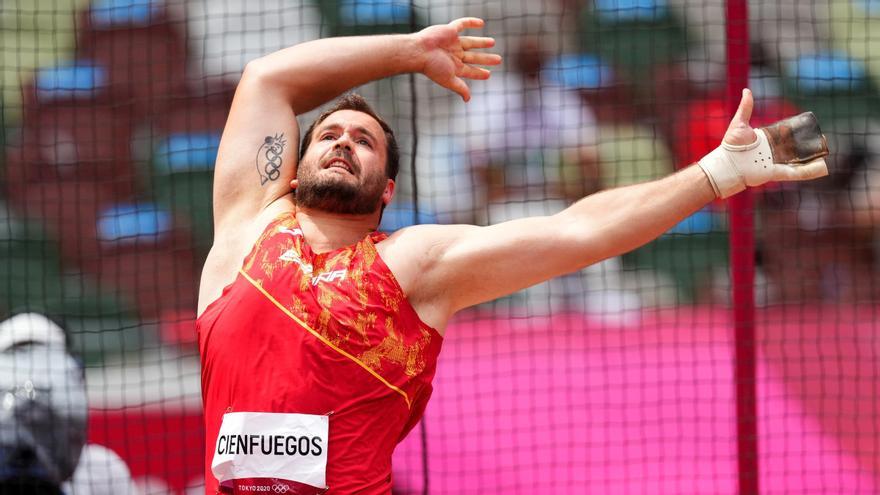 Javier Cienfuegos became this Monday the first Spaniard to qualify for a olympic final hammer thanks to a 76.91-meter throw that gave him seventh place in both qualifying groups.
Two years ago, in Doha, Cienfuegos was already seventh in its first World Cup final With a mark of 76.57 meters, a result that he himself qualified with a 9.9 and, having shaken the complex that he could have in major championships, he already sees himself fighting with the best.
The Extremadura, national record holder with 79.38, made a progressive contest here: he started with a shot of 72.76, continued with 75.56 and closed with 76.91.
The champion of Spain has gained in physical and technical capacity to be very stable in the vicinity of 80 meters, the brand from which international successes are obtained.
He came from getting his eleventh Spanish champion title in Getafe with 76.01, slightly below the mark I expected. It cost him "the hammer to fly", but he assures that this year he was training better than in 2019.
Next Wednesday Cienfuegos will be in the fight for the medals, starting at 8.15pm local time (1.15pm Spanish peninsula).