'Ciccautor' returns this Saturday - La Provincia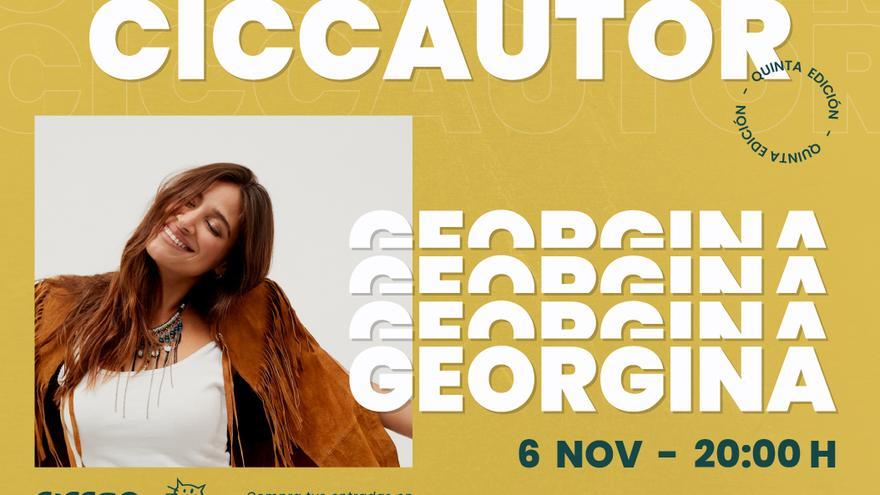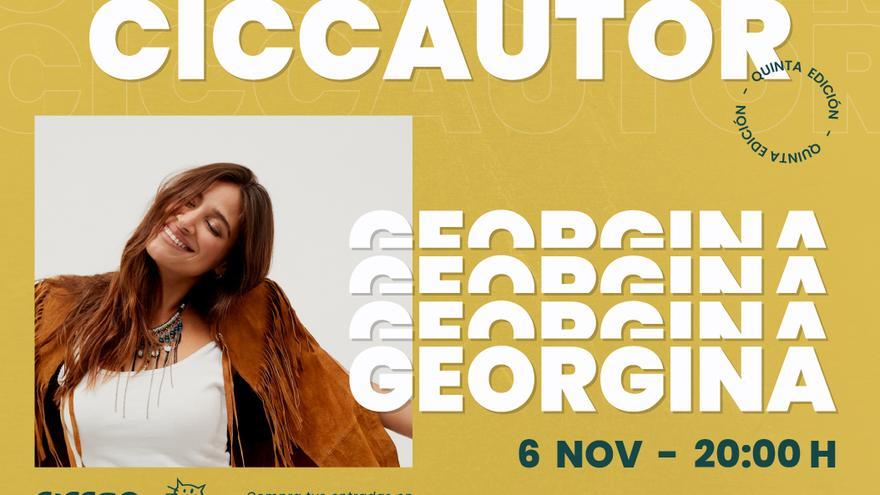 The Initiatives Center of La Caja de Canarias (CICCA) reopens its doors to host the fifth edition of the cycle 'Ciccautor', which returns to the stage of the Alameda de Colón Theater after a year suspended by the COVID pandemic -19.
The event will start this coming Saturday in a series of three concerts that will take place on November 6 and 20, and December 4, at 8:00 p.m., and in which artists of the stature of the Venezuelan Georgina and the canaries Abhir Hathi and Dácil Santana, respectively.
Georgina
The first staging will be carried out by the Latin American artist Georgina, who has a long musical career. The appointment will take place next Saturday, November 6, at 8:00 p.m.
Since establishing her residence in Spain in 2008, Georgina has released three albums with Warner Music Spain, has performed more than 200 performances throughout our geography and has received numerous awards, such as her Latin Grammy nomination.
His latest album, 'Welcome to my room', published in 2019 and which has collaborations of the stature of Manuel Carrasco, Vanesa Martín and Pablo López, entered directly at number 12 on the sales list. With her first single, 'After your goodbye', Georgina spent five consecutive months on the main radio stations in the country and in just half a year she performed more than 35 performances.
'Supermujer', 'With only one look' 'Menamoré' or 'Rara' are already common songs of the main radio formulas that have served to position her as one of the most outstanding artists on the promotional tours of Stage 40, Los 40 Principales or Club 100, from Cadena 100.
Much of its success is due to its closeness to the public. She has more than 200,000 followers on social networks, more than 18 million visits on YouTube and 10 million on Spotify, which have earned her to be one of the most beloved artists on our music scene. In addition, Georgina has earned the respect of colleagues such as Álex Ubago, Melocos, Clueless, Taxi or El Sueño de Morfeo, among others, with whom she has made several collaborations.
Abhir Hathi
The canary has released his debut album this year, 'Lazos y Nudos', an ambitious project with which he confirms that he is one of the most fit artists of national R&B. Abhir Hathi believes in music without ties, where the message prevails and where, from various genres, he manages to create from his personal perspective an imaginary of affective relationships that, in most cases, are the greatest source of inspiration in his music. All in all, he proves to be in shape and have the set of skills to be one of the biggest bets within his musical genre.
Hathi aspires to be number one with lyrics that take out the deepest without leaving the everyday and that are very marked by the change of moods, from the delicate to more sincere bars. All this while moving between the concept of "bond", the positive that unites you to people, and that "knot" that has you tied to someone.
His facet as a composer has earned him great recognition that has led him to expand his career in different ways. But Hathi has also made important collaborations; one of the last, 'Malaje', where he is part of 'El Niño' by Selecta, or the double EP of the Mexicans HERE IS HERE, specifically in the 'OMW' cut of ':) EP'.
Dácil Santana
The Canarian artist and composer Dácil Santana will be in charge of closing this fifth edition of 'Ciccautores' on December 4.
The four times number one in Los 40 Principales Canarias, she has not stopped giving concerts and evolving since the release of her first album. He has shared the stage with artists such as Pedro Guerra, Marwan, Andrés Suárez, Funambulista or Diego Ojeda, among others.
In 2018, guitar in hand, Dácil flies to Madrid to sign with the Deville Music company as exclusive author, but also writes for national and international artists. She is the composer of songs like 'El Secreto' and 'La cura', both from the new album by Azúcar Moreno.
His latest single, 'Febrero', which was released in 2020, has almost 100,000 views on his YouTube channel. Currently, Dácil is working on his third most personal EP that will be released soon.